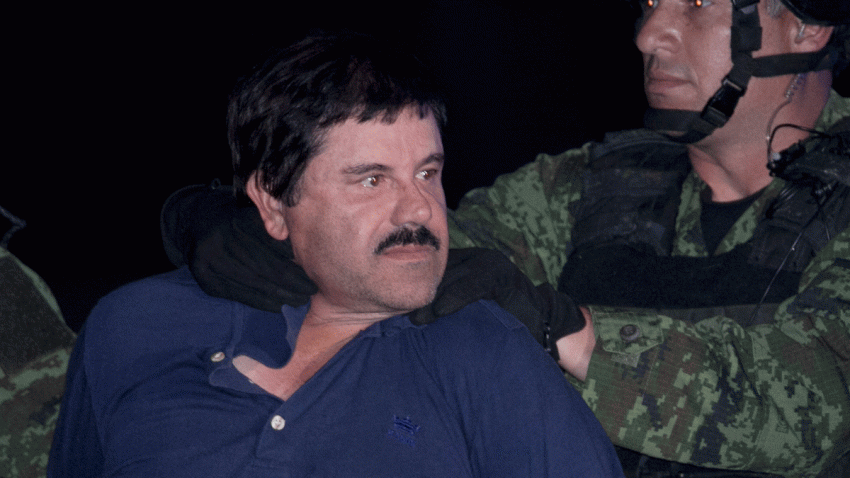 The Mexican government formally began the process of extraditing drug lord Joaquín "El Chapo" Guzmán to the United States, the attorney general's office said in a statement Sunday.
Mexico resisted extraditing Guzmán — who is the head of the Sinaloa Cartel and is wanted on federal drug trafficking charges in San Diego; Brooklyn, New York; El Paso, Texas; Miami; and Chicago — after he was captured in 2014.
But then came a stunning and embarrassing development last July: Using a mile-long tunnel and a motorbike, Guzmán escaped from Altiplano, the maximum-security prison where he was being held. He was recaptured on Friday.
The news comes a day after the startling revelation that actor Sean Penn conducted a secret interview with Guzmán in October for Rolling Stone magazine.