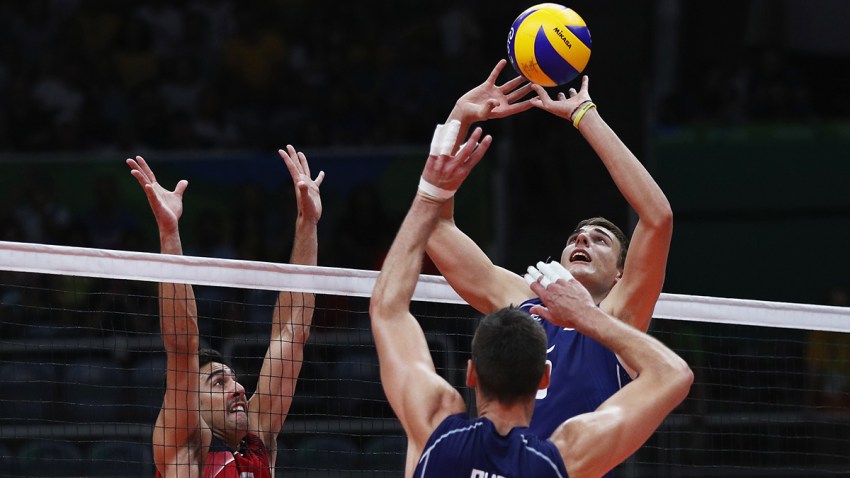 The US men's volleyball team lost its semifinal match to Italy in the fifth and deciding set on Friday.
U.S. still has a chance at bronze on Sunday at 8:30 a.m. ET against Russia, which lost to Brazil late Friday.
The U.S. was just three points away from advancing to the gold medal match when Italy rebounded.
U.S. & World
The Americans had trouble receiving Ivan Zaytsev's serves and just like that, Italy had rattled off six points in a row and clawed back for a victory in the fourth set.
In the fifth set, Italy continued to steamroll off the momentum Zaytsev had built, soaring to a 15-9 victory to move on to the gold medal match and deliver another heartbreak to USA volleyball.
Italy beat Olympic first-timer Iran in straight sets. The Italians beat the U.S. in four sets during pool play — and the Americans haven't lost since.
The fifth-ranked Americans topped second-ranked Poland on Wednesday, building momentum after dropping their initial two matches before stunning Brazil and finishing off France.
The American roster, led by veterans David Lee and Reid Priddy, features eight first-time Olympians. The young group has gelled together to go 4-0 since the slow start.
Copyright AP - Associated Press