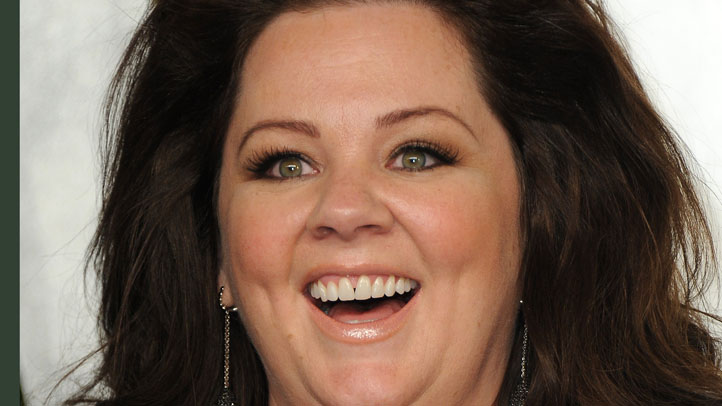 Melissa McCarthy was one of the more memorable hosts of Saturday Night Live to come along in a while, even netting her an Emmy nomination.
And now the Bridesmaids star is ready for an encore--except she'd like to know just who in the cast saw her in her underwear the last time around.
Appearing on Late Night With Jimmy Fallon Thursday, the 42-year-old comic actress, who's set to return for hosting duties this weekend, told SNL alum Jimmy Fallon that her first stint on the show was "fun" and that she's "much less freaked out" about doing it again.
VIDEO: Melissa McCarthy talks giving Jason Bateman a bloody nose
"It was like literally, that's the biggest dream I ever had," she said, adding that she had to refrain from bawling when she came out for her monologue.
She also recalled a funny incident backstage during the quick-change when she had to put on another costume--or what she called "the only time I've truly been assaulted"--since she had to remove a slew of prosthetics and mouthpieces, all while wearing eight layers of dresses.
"Somebody shoved my head forward, fluffed my hair and literally she shoved me out the door, and I was like, 'Hi, I'm Melissa McCarthy. It's Saturday Night Live,'" she recalled with a laugh. "And I was like, I don't know who saw me in my underwear. It was all weird."
We can't wait for her to do it again this Saturday.
PHOTOS: Take a look back at all the memorable SNL alumni
Copyright E! Online