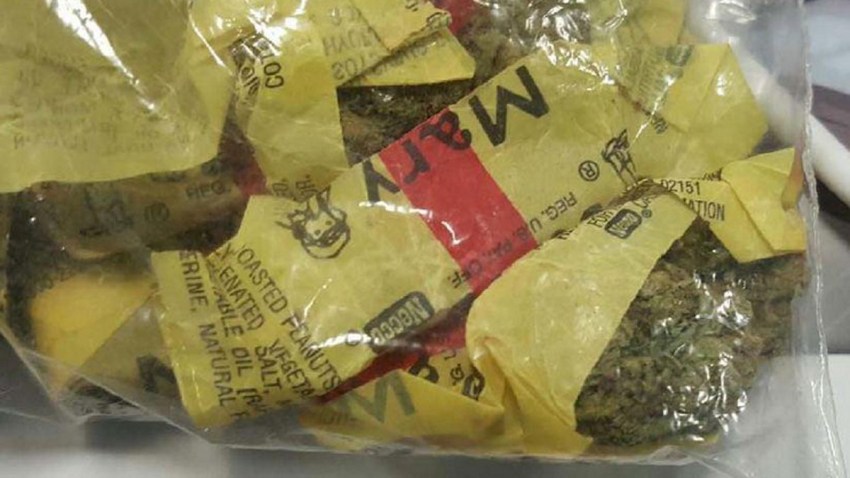 TSA agents found marijuana concealed in Mary Jane candy wrappers at Newark Liberty International Airport, according to a tweet by the agency's spokesperson.
The drugs were "artfully concealed" in the yellow and red candy wrappers, tweeted TSA spokesperson Lisa Farbstein.
The passenger who tried to sneak the drugs into the airport, 49-year-old Gregory Murphy of Toms River, was arrested, according to the New York Post.
He was about to board his flight at about 5 p.m. Friday when his name was called over the loud speakers and officers apprehended him after finding the pot in his checked luggage.
Murphy was issued summonses for possession of marijuana under 50 grams and possession of drug paraphernalia, according to the Post.
It wasn't immediately clear if he had an attorney. He is due in court on July 7.