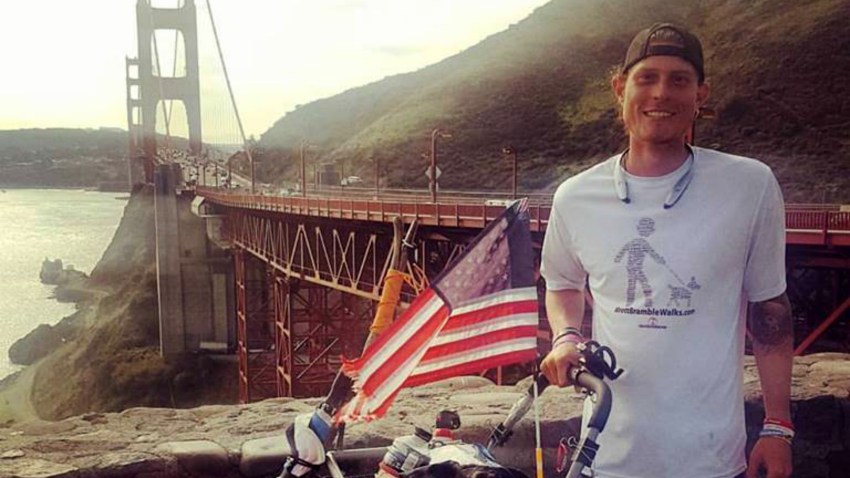 One East Coast man lost his sister to a tragic drug overdose nearly two years ago. Dismayed by the loss, Brett Bramble knew he needed to do more than just honor his late sister with the touching words of a eulogy.
The Atlanta resident strapped on a pair of walking boots in Cape Henlopen, Del. on Mar. 15 and trekked his way west, eventually landing in San Francisco Saturday, all the while paying tribute to his deceased sibling and raising awareness about overdosing, the cause of death that snatched Brittany Leigh Bramble from his life.
"I feel really good about my accomplishments," Brett said. "I feel like I was able to reach many people and help make a difference by sharing my sister's story."
U.S. & World
Toting a stroller filled with the bare essentials and journeying side-by-side with his pooch "Domino," Brett clung to a keychain with Brittany's face imprinted on it to help him prolong the physical grind.
"Love was by far the biggest thing that kept me going," he said. "I was able to keep my sister alive with her love. I made that peace out there and I know I will be okay."
As Brett adventured throughout the heart of America, he was pleasantly surprised to never find himself alone. Complete strangers opened their doors, filled his stomach with home-cooked meals and offered to send him off with freshly cleaned clothes.
"The love and support is something that I will cherish forever," he said.
Despite the appreciated hospitality, Brett was taken aback to discover just how damaging drug overdose can be.
"Nine times out of 10, the people I talked to were effected in some way by substance abuse whether it was them or somebody they knew," he said.
Brittany was just 28 years old when she passed, but Brett strives to focus on the fond memories he still treasures, such as how the dynamic duo was an unstoppable force during game night.
"If me and her were on the same team (playing) Cranium, you wouldn't win," he said. "She was the closest person to me."
The nearly eight-month-long walk culminated with Brett and some of his loved ones passing under the Golden Gate Bridge's high-arching towers and stepping foot on the cool Pacific coast sand. Brett capped off his journey by plunging into the ocean while his support team of family and friends bellowed cheers his way.
"I dove in and just washed it away and came back up a new man," Brett said.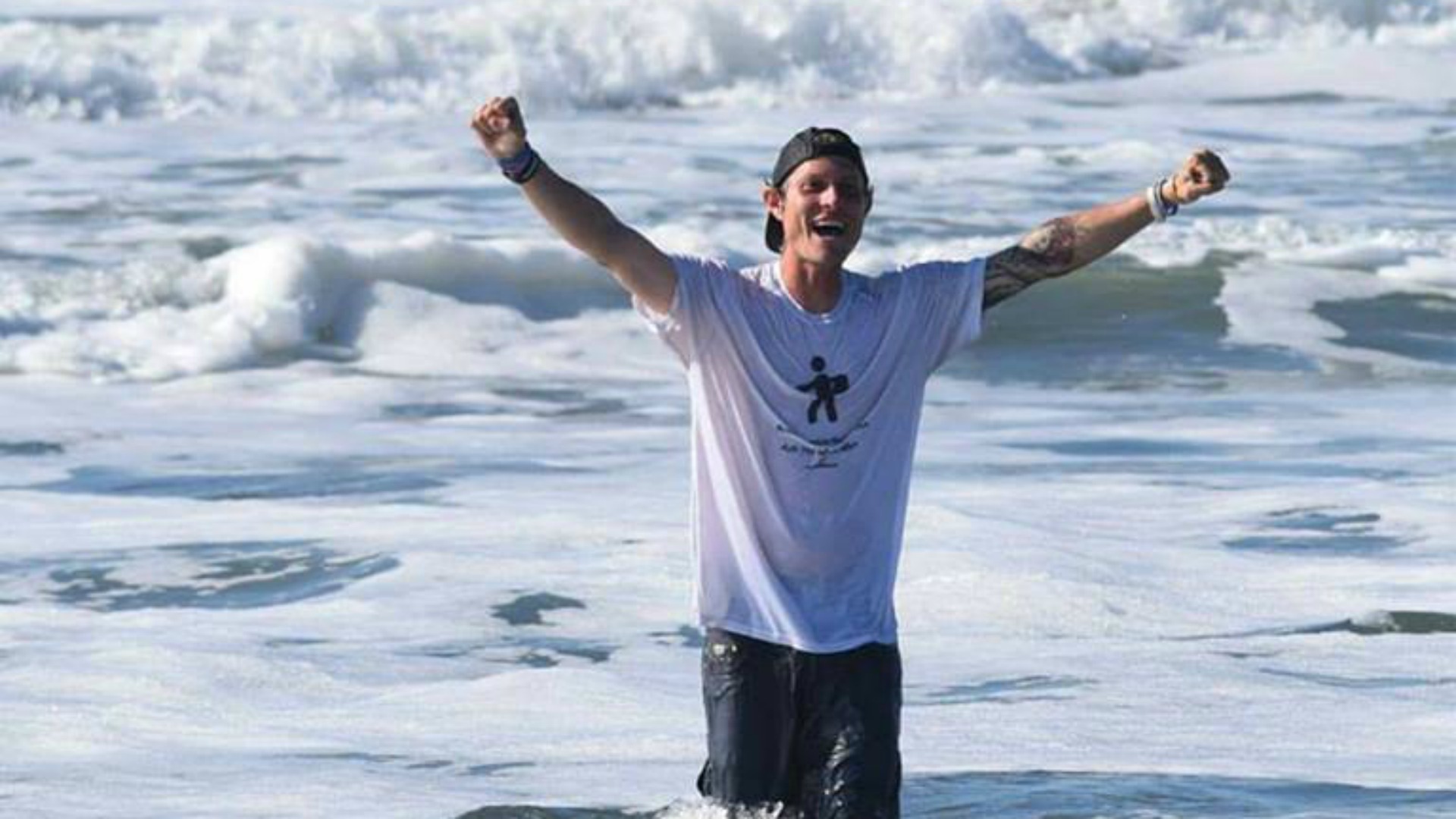 After some much-needed rest, Brett plans to keep strolling with a book and speaking tour. Educating the public about the dangers of substance abuse remains his chief objective.
"I want to share this story," he said. "I want to keep my sister's legacy alive by helping others."
In the state of California, legislation has been implemented to partially protect those suffering from an overdose or those witnessing such an event. The 911 Good Samaritan Law, which was approved by Gov. Brown in 2012, spurs people to pursue medical attention following an overdose while providing some protections against criminal drug-related charges. The law came into being because some overdose witnesses were too afraid to call emergency services for fear of being punished.