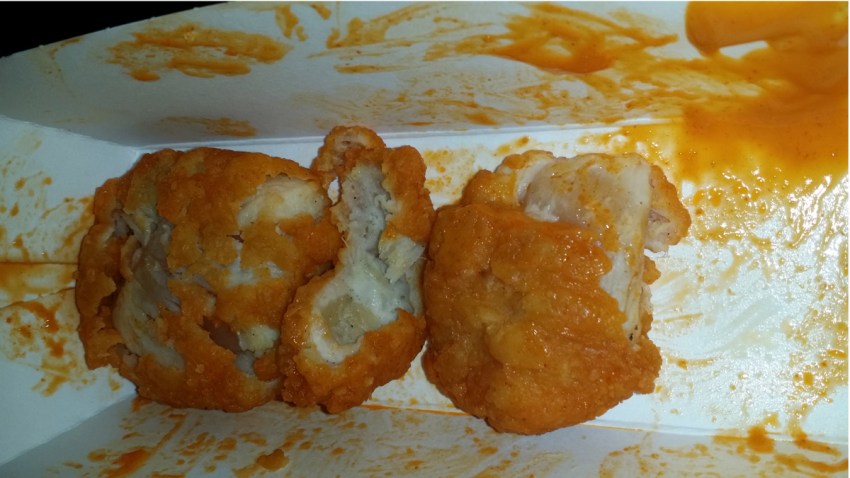 A Burlington County, New Jersey, man checked himself into the hospital Saturday after he claimed he was served raw chicken at a local Sonic restaurant.
William Dorsey of Lumberton, New Jersey told NBC10 he visited the Sonic restaurant on Route 38 in Hainesport, New Jersey Friday night and ordered chicken. As he began eating, Dorsey said he noticed something strange about the food.
"I noticed the chicken was really chewy," Dorsey said. "When I looked at it closer I noticed the chicken wasn't cooked at all."
Dorsey said he began vomiting and tried several times to contact the Sonic restaurant as well as the corporate office.
The manager of the Sonic told NBC10 they were investigating Dorsey's claim and planned on reimbursing him for the meal.
Dorsey meanwhile told NBC10 he checked himself into Virtua Memorial Hospital Saturday afternoon.
There are nine Sonic locations within the greater Philadelphia area and more than 3,500 locations in 44 states, according to the company's website.