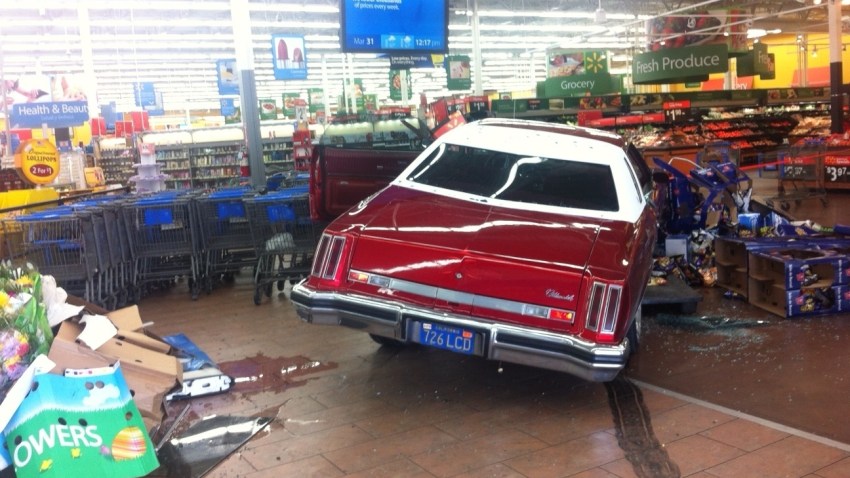 A man drove a car into a Walmart in San Jose, California, then grabbed a blunt object and began beating customers Sunday morning, police said.
Police said they received word that a car had driven into the Walmart at 777 Story Road at 11:15 a.m.
They said the driver then got out of the car, grabbed a blunt object from inside the store and began hitting people with it.
Four people were injured, one of them seriously.
Sources told NBC Bay Area a pregnant woman may have been among the injured, all of whom were taken to the hospital.
The man accused of driving the car and assaulting the people was booked into county jail.