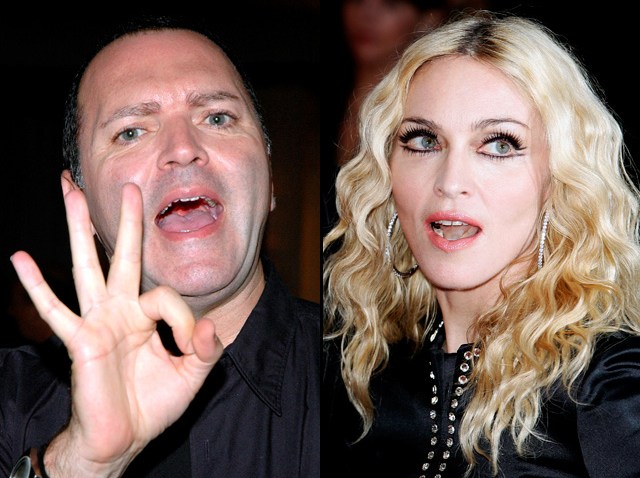 If you think Madonna's obsession with boy toys is getting a little strange now that she's 52, the Material Girl's own brother agrees with you.
Christopher Ciccone told Radaronline his famous sister's string of half-her-age paramours since her breakup with filmmaker Guy Ritchie is dowright weird. Ciccone, who has been estranged from Madonna since he wrote a tell-all book, "Life With My Sister Madonna" three years ago, noted her current and last beau were less than half her age.
"I guess if she continues to date all these much younger guys, it could start to look creepy," Christopher tells RadarOnline.com.
Madonna is dating French dancer Brahim Zaibat, 24. Before that, she dated Brazilian model Jesus Luz, also 24.
Ciccone said he figures his sister likes 'em young because she's not really looking for a soul mate.
"I think that a lot of Madonna's emotional needs are met by taking care of her children; these boyfriends must really be like a kind of distraction for her," he said. "She certainly isn't following societal values, but then again my sister never has and probably never will either."
Ciccone, who once helped run his sister's career, has started his own music management firm called The Ciccone Factory. He said he is hoping to get a reality show on which he could spotlight new stars he discovers.
Selected Reading: Radaronline, TheCicconeFactory.com, Madonna.com.