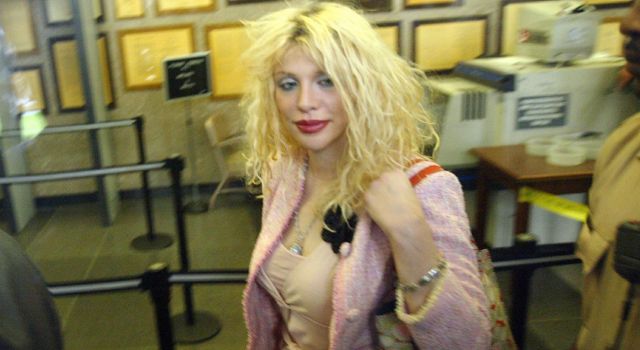 Notorious bad girl and all-around hot mess Courtney Love has -- through steady effort over the course of a decade -- become more well-known for her erratic behavior than for her music. (Quick, name a Courtney Love song! That's what we thought.)
And even though piles of money can get a pretty fancy lawyer on your side, the outlook is not so good.
Love's attorney argues that the lawsuit is unfounded because it infringes on their client's right to free speech. However, the judge disagreed, saying that Love's comments were not made to serve the public interest and that Simorangkir has a good chance of winning her case.
Sorry, Courtney, it seems that zingers like: "Oi vey don't (expletive) with my wardrobe or you will end up in a circle of scorched earth hunted 'til your dead" are easily misinterpreted.
However, Love backed out of their agreement after seeing Simorangkir's invoice.
We'll be staying tuned. Love makes it impossible not to.