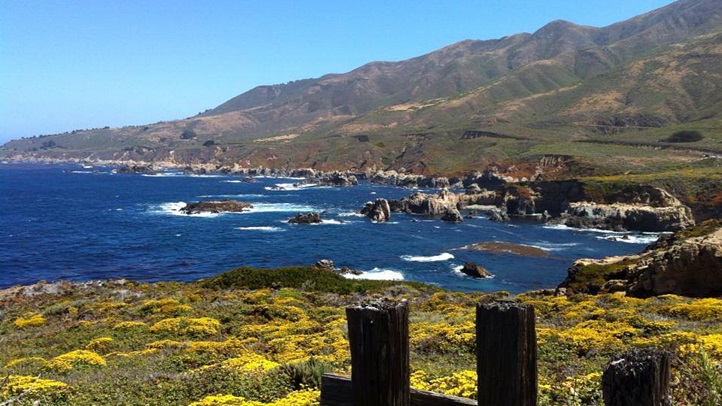 'TIS THE SEASON... for digging out your holiday card addresses and tracking which of your friends moved during the year and finding wrapping paper that's wide enough to adequately wrap your nephew's new trike and to read tons of recipes involving egg nog (without truly intending to try any of 'em, what with the fleeting days and all). But it is also another season -- a word we frankly hate to type without "'tis" in the near vicinity -- and a good one at that. The end of the year is when the travel sites and blogs and guidebooks round up the destinations they think will be "hot" -- take that how you will -- and interesting and fun and lively in the coming year. Call them the fun and daydream-inspiring lists that help our stressful seasonal errands feel a little bit lighter.
PALM SPRINGS... just made a rather tony one, courtesy of Frommer's. The roster? Top Destinations of 2014, and that's world destinations, too, so yay you, Palm Springs. You're up there with the biggies (but, then of course, you are indeed a biggie yourself). There's also been the 2013 top Facebook check-ins -- Disneyland was numero uno, you betcha, and Dodger Stadium and Universal Studios made the list, too -- and now Lonely Planet's list-o-rama is in. The name? Top U.S. Destinations for 2014. The two California entries?
YOSEMITE AND CENTRAL COAST... at spots two and four. No surprise there, given that both are places of nearly supernatural beauty. The national park's "flower-peppered subalpine meadows" are given the guidebook great's love, and the Central Coast's "cliff-top lookouts" get a shout-out, too. Check it out, if you've had enough wrapping drama and holiday crowd angst for one day, and start dreaming of next year's roadtrip. Sure, you can hit all ten -- they're all solid -- but with two in your own state, why not start there?
Copyright FREEL - NBC Local Media