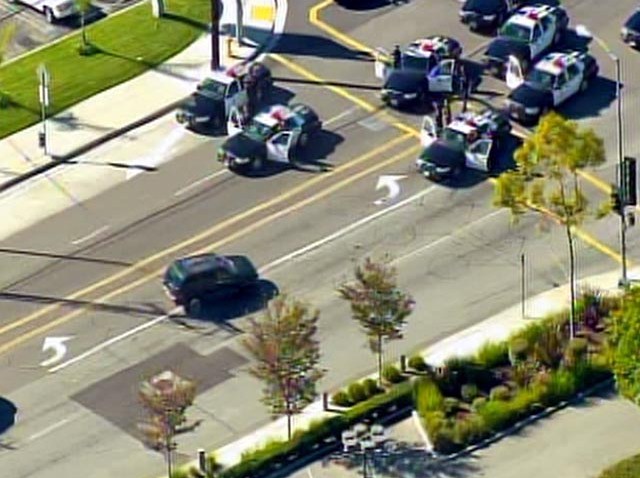 A woman who led police on a reckless chase through parts of Long Beach and South Los Angeles surrendered Tuesday when a blown tire caused the reportedly stolen sport utility vehicle to spin out.
As the SUV headed south on Long Beach Boulevard about 10:30 a.m., with Los Angeles police in pursuit, the driver nearly struck a pedestrian near Imperial Highway, sideswiped a vehicle and a curb a few blocks south, then bumped a white SUV out of the way to make a right turn.
The chase started in North Long Beach shortly after 10 a.m., Long Beach police spokeswoman Nancy Pratt said.
At times, the woman drove on the wrong side of the road, and authorities logged a few collisions along the way. A tire was punctured and later shredded.
Near Del Amo and Bloomfield avenues, the SUV spun out and the woman got out of the SUV and was taken into custody. A second person also surrendered.
Copyright CNS - City News Service