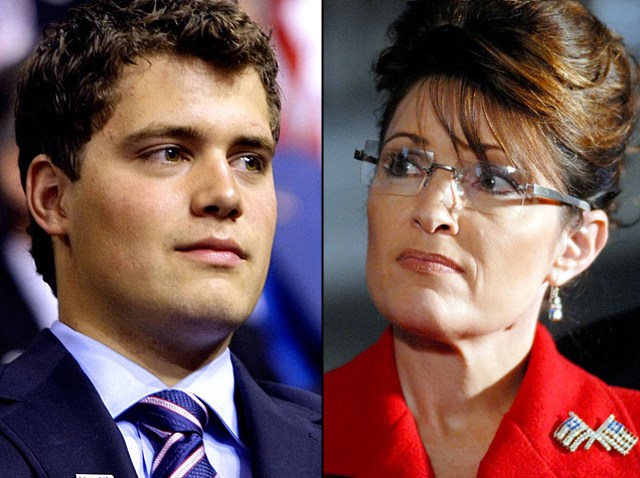 Sarah Palin has her reality program about Alaska, and now Levi Johnston is pushing one of his own.

Wearing a suit and tie, Johnston made the rounds in LA pitching the series to various networks. Though not entirely specific on the format, it's clearly aimed at stealing the thunder from Palin's much-discussed reality deal with TLC.

"Thinking about switching over to (my show), because mine is the real Alaska," Johnston told Radaronline.

There are conflicting reports about the title of the show, with "The Last Frontier" as one title listed as a possibility. The show has been has called everything from "Entourage on Ice" to "Jersey Shore on Ice." It will feature Johnston living life with his childhood buddies.

Meanwhile Sarah Palin's show will be "about Alaska seen through Palin's eyes and shot in the style of Discovery's Planet Earth."
The pitch and show was not mounted in reaction to Palin's reality success, executive producer Stuart Krasnow insisted to the Washington Post. He says it was in the works before the former governor began shopping her program to the networks with executive producer Mark Burnett.

Nonetheless, he hopes to profit from it.
"If I could wave my magic wand I would want it to premiere at the exact same hour, minute, and second as Sarah Palin's does," Krasnow said. "She may try to tell us how beautiful an iceberg is ..... his version might include skinning a bear."