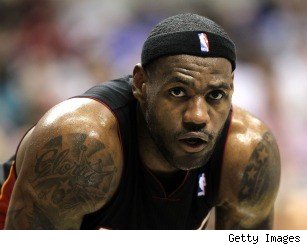 Basketball star LeBron James will make $30 million on Apple's acquisition of Beats Electronics and Beats Music, it was reported today.
Apple's $3 billion deal meant that James was able to cash in his small stake in the headphones and music startup he received in 2008 for promoting its high-end headphones, according to 9to5Mac.The $30 million came at an opportune time because James now has to take a pay cut to make way for the Miami Heat signing "superstar" Carmelo Anthony who commands a higher salary.
However, it's kind of sticky for James, who is also a spokesman for Samsung, one of Apple's bitterest rivals. It's unclear if James will stay on Samsung's payroll or join in promoting Apple products, but either way, James is getting a big check.