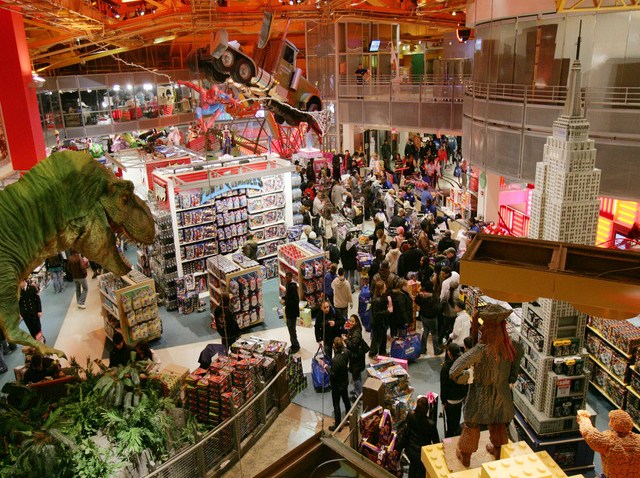 Mother Nature may have bought procrastinating shoppers extra time over the weekend but those still looking to cross items off their list may be flat out of luck.

Some last-minute holiday shoppers are facing disappointment. Stores are running out of key holiday items - and not just Zhu Zhu pets, those robotic hamsters that have been hard to find since before Thanksgiving.

Looking for UGG boots? Or what about the last string of holiday lights or inflatable Santas to spruce up the lawn? You might be out of luck.
Related Links:

Even sparkly tops, skirts and scarves are running scarce at some stores. Bloomingdale's spokeswoman Anne Keating said that over the past week the upscale department store chain has sold out of practically "anything that sparkles."

The problem is not only punishing procrastinators. Even shoppers who got a head-start faced some hurdles beyond the toy aisles.

It's a switch from last year, when piles of holiday treasures were discounted up to 90 percent as a freefall in spending left merchants swimming in inventory.

But this year, stores cut inventories, willing to take a risk of running out of items rather than having to slash prices. The strategy is expected to boost fourth-quarter profits but may limit sales in the final days and even after Christmas.

Shoppers are not necesarily faring any better in virtual stores. Online sales set a one-day record for the industry on Dec. 15 with more than $913 million in sales.

A look at what's hard to find:

CLOTHING AND ACCESSORIES: At Bloomingdales, Burberry down coats, Hunter's original Gloss Wellington rain boots, along with the socks that are sold separately, are sold out or almost sold out, Keating said.

She noted that the chain is getting regular shipments of UGG boots but they are selling out. Also scarce are denim leggins by Daddy Long Legs, she said.

Nordstrom's spokeswoman Brooke White reported limited quantities of the Wellington boots in pea green, violet or graphite, while the store has sold out of Bosca's magnetic money clips in dark brown leather and The North Face's women's fleece in colors like pink, black and white.

The upscale store has also sold out of charm necklaces with such messages as "Truth" and "Peace."

HOME DECOR: Most holiday decorations are gone at home-improvement chains Home Depot and Lowe's. Both say energy-efficient LED holiday lights have been gone for days.

Most inflatable lawn ornaments have sold out. Another key item that shoppers can't find is Home Depot's lighted reindeer and sleigh lawn decor.

Lowe's said the most popular inflatables were the least expensive - a 4-foot Santa and a 4-foot snowman, retailing each for $19.97, have sold out.

TOYS: Those who haven't gotten their hands on Zhu Zhu pets yet may have to wait until after Christmas.

Toys R Us spokeswoman Kathleen Waugh said the toy retailer sold 1 million of them in the past week and is receiving a couple of hundred thousand more before Christmas. That means each store will get about 400 hamsters before Christmas. Wal-Mart Stores Inc. is getting about 20 to 60 per store per day through Wednesday, but the rodents sell out immediately.

Many of the hot toys are scarce, including Mattel Inc.'s Rocky the Robot and Mindflex which measures brain waves and uses them to push a ball through a course and Hasbro Inc.'s Chuck My Talking Truck.

Jim Silver, an analyst at Timetoplaymag.com, said there are more toy shortages this year than last year.
Copyright AP - Associated Press