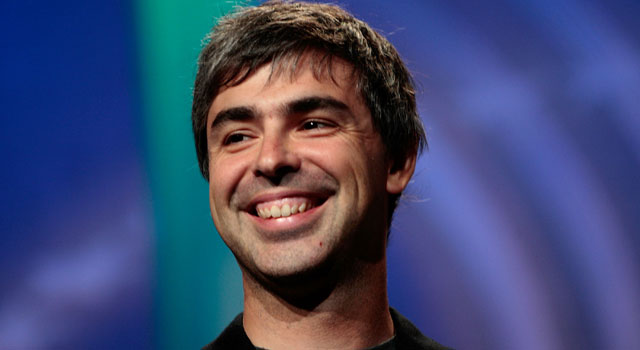 When Google chief executive Larry Page announced that he wouldn't be joining in every earnings call, it seemed to have an effect on Google's stock price -- it soared.
"I wanted to let you know that going forward, I won't be joining every earnings call," Page said in last week's earning call, according to Wired. "I know you all would love to have me on," he said, "but you are also depending on me to ruthlessly prioritize my time for the benefit of the business."
The announcement could have been taken as Page was stepping down from being the face of Google, or lessening his responsibilities, but it didn't seem to panic Wall Street. Instead, Google's stock climbed to $1,000, perhaps showing again that Wall Street doesn't have much of an affinity for Page. (And that Google had an excellent third quarter.)
Previously we wrote about how Wall Street analysts disliked Page's personality and "token appearance" at his first earnings call two years ago. It seems now that he may shed some responsibility or step down from the CEO position at Google, they seem delighted. Previously, Page had told investors he suffered from vocal cord paralysis, which made him miss several earnings calls.
Wired also suggests that Page's possible step back won't hurt Google, but in fact, could help the tech company. Page, known for not being a social butterfly, knows the Google culture well -- mainly of geeky engineers creating code -- because he created it. Page and fellow founder Sergey Brin have likely created a well-oiled machine that can exist with Page publicly at the helm or not.