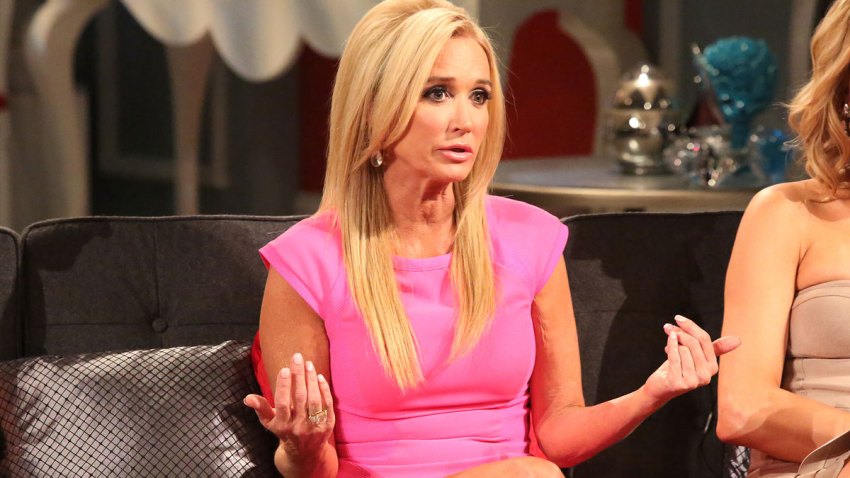 Kim Richards is returning to reality TV. And this time, she's bringing her daughter Kimberly Jackson along.
E! News has learned that the former "Real Housewives of Beverly Hills" star and her youngest child will be one of six mother-daughter pairs profiled on Lifetime's new reality series, "The Mother/Daughter Experiment: Celebrity Edition."
The show will premiere March 1 at 10 p.m. on the network, when the six pairs will attempt to repair their broken relationships by airing all their dirty laundry. They'll be under the guidance of therapist Dr. Debbie Magids as they undergo therapy.
Richards and Jackson will work on their bond alongside "The Hills" alum Heidi Pratt and her mother, Darlene Egelhoff, who were estranged for two years and are finally ready to address their problems. Egelhoff blames her daughter's fame-seeking ways and husband Spencer Pratt for the rift, while Pratt feels that her mother betrayed her in the media.
Courtney Stodden, who married 51-year-old Doug Hutchison when she was 16, thinks her mom, Krista Stodden, used her for fame. They're reunited on the show after six months of separation, and Krista will spill a major secret about her relationship with Hutchison--she fell in love with him!
The other three mother/daughter duos include "Bad Girls Club's" Natalie Nunn and her mom, Karen; Shar Jackson (yes, the former Mrs. Kevin Federline) and her daughter, Cassie; and "Hollywood Exes'" Jessica Canseco, who is trying to lay down the law after daughter Josie's recent DUI arrest.
PHOTOS: Real Housewives of Beverly Hills OMG moments
CLICK: Kim Richards Reveals Everything Is Good With Her Sobriety
Copyright E! Online