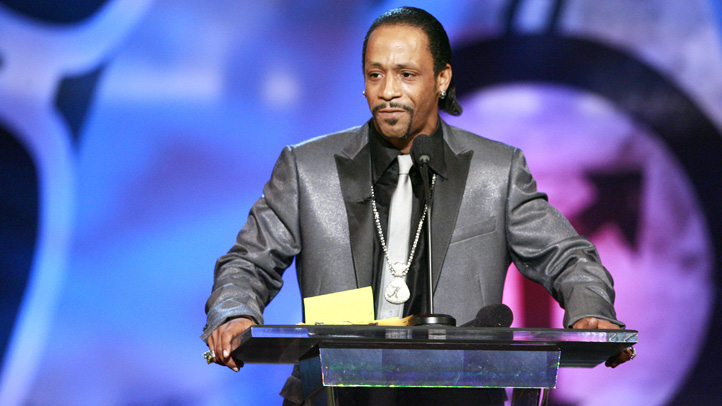 New day, different law enforcement on Katt Williams' tail.
A bench warrant was issued in Sacramento for the "Scary Movie 5" player's arrest after he failed to appear in court for his arraignment stemming from his Nov. 25 run-in with the California Highway Patrol while on a three-wheeled motorcycle.
Due to Williams' no-show, he forfeited his previous $50,000 bond and bail was reset at $100,500, the Sacramento District Attorney's Office confirmed Tuesday to E! News.
Great Odin's raven! $300,000 worth of stuff stolen from Anchorman 2 set
He's facing charges of evading police and reckless driving after, according to the CHP, he refused to stop for them and engaged officers in a low-speed pursuit before they opted to give up the chase and cite him in absentia.
Meanwhile, Williams may have his reasons for not making the trip up north. He was busted at his Los Angeles-area home on Dec. 28 on suspicion of child endangerment after police allegedly found a stolen loaded gun in his home.
As he made his way out of the Van Nuys Jail after being released on $100,000 bail, he remarked to a TMZ camera waiting outside, "How do you keep kids safe without guns?"
See evidence of other celeb run-ins with the law in our mug shot gallery
Copyright E! Online