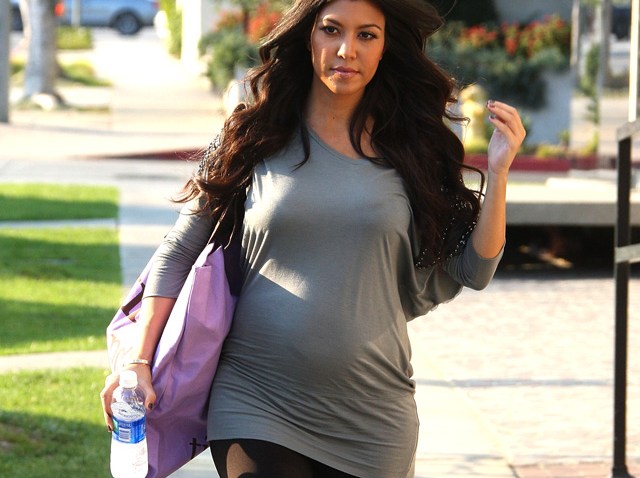 Just a month before sister Kourtney is due, the Kardashian girls got together to throw her a baby shower.
The event was held at the family's home in Hidden Hills, Calif. along with 80 guests, according to People.com. In a nod to the family's Dash stores, each guest was given a bottle of nail polish in a limited edition color called "Little Baby Dash."
Hosted by Kim, Khloe, Kylie, Kendall and Kris, the shower comes just a month before Kourtney is due with her first-born.
The 30-year-old starlet split from the baby's father, Scott Disick, in November 2008 after two years of dating. The two reconciled once she found out she was pregnant and Disick said he'd support whatever decision Kourtney made about keeping the baby.
Kourtney found herself back in the spotlight after publicly admitting she considered having an abortion. She said that she consulted her doctor and talked to her friends about terminating the pregnancy, but said she wouldn't be able to handle the guilt she would fee
"I definitely thought about it long and hard, about if I wanted to keep the baby or not, and I wasn't thinking about adoption," she told People in August. "I do think every woman should have the right to do what they want, but I don't think it's talked through enough."