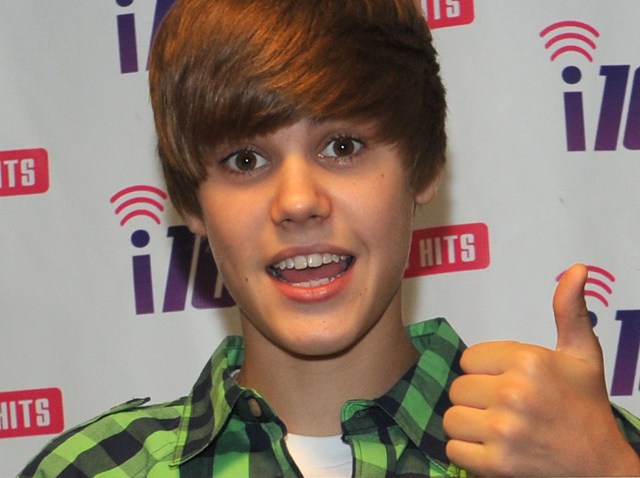 Justin Bieber is picking up the Punk'd baton Ashton Kutcher dropped three years ago, signing on to host the popular MTV prank show, according to a report.
Kutcher Punk'd his last celeb in 2007, and the swoopy-haired 16-year-old pop heartthrob is taking over hosting duties, according to New York magazine's entertainment website, Vulture. Kutcher will maintain a producing credit on the program's new edition through his company, Katalyst Entertainment.
Conceived in 2003 as a sort of Candid Camera for the ADD generation, Kutcher amiably played the original Punk'd host, going to great lengths to fool celebrity friends and foils.
In a season two episode, Beyonce was on the business end of a typical punking. Asked to light a gigantic Christmas tree for a group of kids and then sing a holiday song, she was taken by crane to the top of the tree -- at which point the tree collapsed and seemingly pinned a kid to the ground.
The children bombarded the curvy singer with shrieks of, "You ruined Christmas," before Kutcher leapt from the production truck, where he typically manned the monitors, to break it to Beyonce.
It remains to be seen if Bieber possesses the same zeal for zingers as Kutcher -- and if he has time in his busy pop-culture-conquering schedule to do the pranks justice. Meantime, Twitter might want to bolster its servers: Kutcher and Bieber are No. 1 and No. 3 in popularity among celebrity tweeters.
Selected Reading: Vulture.com, KidzWorld.com, Deadline.com.