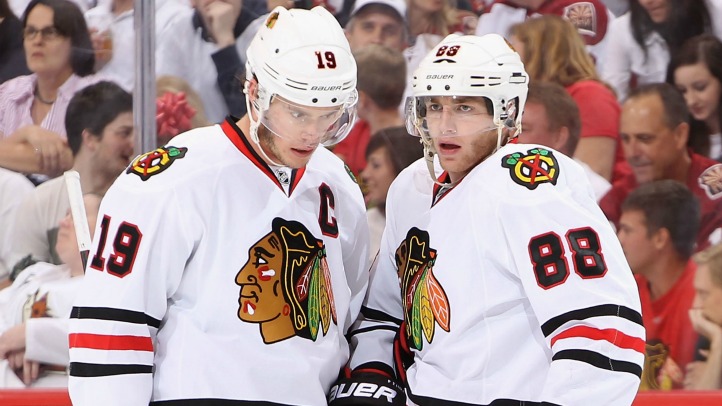 Before the abbreviated 2013 NHL season began, there was talk about whether or not the NHL lockout would have a serious impact on the popularity of the league. Now, with the regular season concluded and league attendance up to such a degree that arenas were at an average of 97.5 percent full, it's apparent that concerns about fans leaving the game were overblown.
In addition to ticket sales, an area that has shown fans are still dedicated to the game is the area of jersey sales. Frequently, this has been a category in which big-name guys like Sidney Crosby and Alex Ovechkin have dominated, but this season, there is a new king at the top of the heap, and he is Chicago Blackhawks captain Jonathan Toews.
Not to be outdone by his teammate, Patrick Kane jumped up in the rankings to fifth this year in sales. Pavel Datsyuk, Sidney Crosby and Rick Nash finished in the second through fourth slots in the rankings.
Toews finished in sixth last year, with Claude Giroux seizing the top spot.