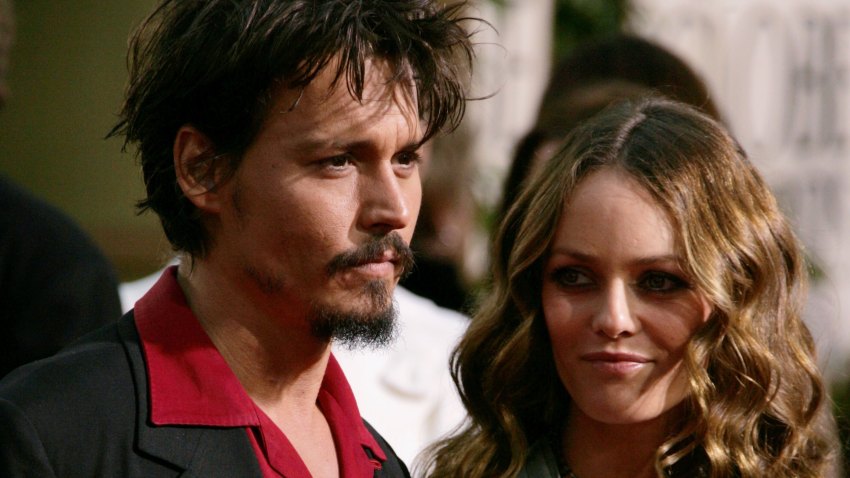 He is the Sexiest Man Alive and has played everyone from Jack Sparrow to Willy Wonka, but what Johnny Depp really wants to do is stay at home in the South of France and make wine.
Depp, who plays the Mad Hatter in long-time collaborator Tim Burton's "Alice in Wonderland," which opens Friday, told French magazine VSD of his vineyard dream.
"I'll keep it for myself before daring to sell it commercially," Depp said in an article picked up by People. He added that the region of France where he lives, Plan-de-la-Tour, is "notable for rosé and it's very good, though I prefer red myself."
Depp spoke days before his latest effort with Burton is set to open. The pair first worked together in "Edward Scissorhands" in 1990. The duo has collaborated six times since, in "Ed Wood," "Sleepy Hollow," "Charlie and the Chocolate Factory," "Corpse Bride," "Sweeney Todd" and "Alice in Wonderland."
While most actors of his stature live in Hollywood, Depp and longtime partner Vanessa Paradis raise their children, Lily-Rose, 10, and Jack, 7, far from the limelight. Depp called his life in the small village a "truly simple existence" where he has "the impression of being in paradise." He also admitted that occasionally he won't leave his home for three months at a time.
"It's a property of about 30 acres and you know what I do there? Absolutely nothing," he said. "When I wake up I go look at my garden. I go see if my vegetables are growing; if certain flowers have started to bloom."
Depp, who is currently in Venice filming "The Tourist" alongside Angelina Jolie, also said he wants to act alongside Paradis. They tried to star together in 1999 in Terry Gilliam's "The Man Who Killed Don Quixote," but the project failed. However, Depp recently told BangShowbiz the couple will star in "My American Love," about the love affair between Nelson Algren and French feminist Simone de Beauvoir.
For now the pair will stick to the simple life in Plan-de-la-Tour, where Depp said everything revolves around their kids.
"Where will we go for a walk? Should we eat at the house with them or maybe go for a picnic?" he said. "These are the problems we face there."