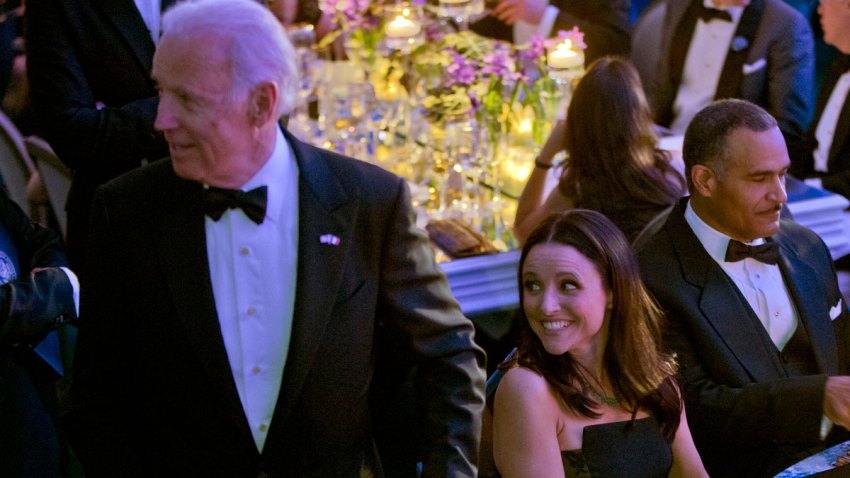 Actress Julia Louis-Dreyfus is getting support from no other than former Vice President Joe Biden after she revealed that she has breast cancer.
In a tweet to his over 2 million followers, Biden sent a message of love and support to the "Veep" star.
Louis-Dreyfus revealed on Thursday that she is battling breast cancer. She also made a plea for universal healthcare.
Support for Louis-Dreyfus poured in from celebrities, fans and even Northwestern University's basketball team, where Dreyfus can usually be seen cheering on her son who plays for the team.
Earlier this month, the star won her sixth straight Emmy for best actress in a comedy for her role of Selina Meyer on the hit HBO series "Veep."
The cable network recently announced that its upcoming seventh season will be its last.