Broadway dimmed its lights for one of Hollywood's brightest personalities Tuesday.
At the Helen Hayes Theater where the Joan Rivers starred in her self-penned "Sally Mar" played 20 years ago, and where "Rock of Ages" is now playing, fans lined up on the sidewalk clapped and cheered as the lights dimmed for 60 seconds at 6:45 p.m., and said she more than deserved the honor.
"She spent her whole life entertaining people, so it's almost the least we could do," said Broadway actress Meg Lanzarone.
The tribute almost didn't happen. On Monday, the Broadway League, which represents theater owners and producers, said Rivers did not meet the criteria for the honor, triggering a controversy when several theater owners said they would turn off their marquee lights Tuesday anyway.
An online petition was launched and several celebrities came out in favor of granting the honor.
[NATL] Family, Celebs Bid Farewell to Joan Rivers
"That argument, in the words of Joan Rivers, it is stupid, stupid," said Broadway producer Tom D'Angora.
"When I read yesterday that they weren't going to honor her, I lost it and within 30 seconds had a petition up," he said. "Joan Rivers supported us, and the Broadway community deserved the chance to honor her, respect her and thank her in the way we do when a legend such as herself passes."
Rivers, who died Thursday at 81, was known primarily as a TV actress and comedian, though she was seen as a champion of Broadway and off-Broadway shows and earned a Tony Award nomination.
[NATL] Joan Rivers: Her Career in Photos
In a statement Tuesday afternoon, The Broadway League Executive Director Charlotte St. Martin said the group changed course "due to the outpouring of love and respect for Joan Rivers from our community and from her friends and fans worldwide."
"Joan Rivers loved Broadway and we loved her," St. Martin said.
A spokeswoman for the Rivers family said they were in mourning and didn't want to comment.
Some celebrities who have been recently granted the honor — a one-minute dimming of all 40 Broadway theater marquees — include Philip Seymour Hoffman and James Gandolfini, whose TV and film careers often overshadowed their theater contributions.
Rivers wrote and starred in the 1971 quick-to-close "Fun City," was in Neil Simon's "Broadway Bound" in 1988, and wrote and starred in "Sally Marr ... And Her Escorts" in 1994, where she earned her Tony nod.
In a statement on its decision about Rivers, Jujamcyn president Jordan Roth said that "when not on stage herself, she was often seen in the audience on opening nights, cheering for all and championing the Broadway she so loved."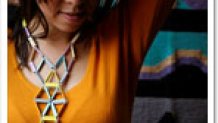 Broadway stars came out in force for Rivers' funeral on Sunday, including Audra McDonald, who sang "Smile," and Hugh Jackman, who sang "Quiet Please, There's a Lady On Stage." In attendance were theater stars such as Bernadette Peters, Alan Cumming and Tommy Tune.
Copyright AP - Associated Press