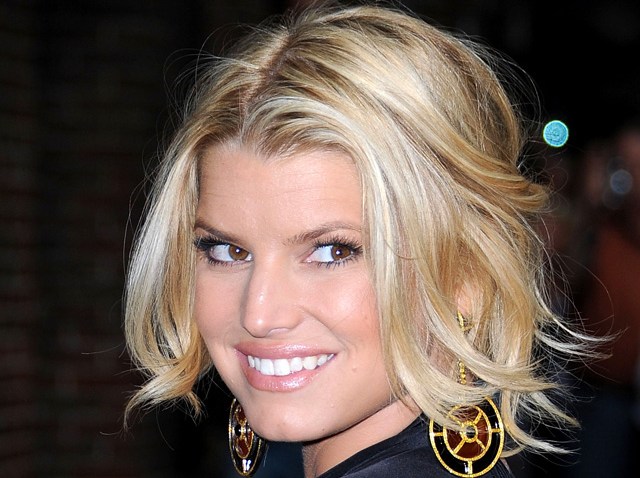 Jessica Simpson had a weekend of natural eating, sipping tea and a few "intense visions."
On Sunday, Jessica took to her Twitter to share her latest health regime with her fans.
VIEW THE PHOTOS: Blonde or Brunette! Which Celebs Are Hitting The Bottle?
"Shocked my system with a vegan diet, special Pu-erh tea from China, and cupping since friday!" Jessica wrote, referring to the practice of placing cups on your body. "Who am I right now? This might be too clean!"
The reality star also did some deep thinking on Sunday – possibly experiencing a whole new world.
VIEW THE PHOTOS: A Lot More Than Just A T-Shirt On: Hot Shots Of Jessica Simpson!
"Has anyone ever tried cupping? When u know you are doing something good for ur body the meditation creates intense visions. Love it!," she continued in another Tweet, explaining, "Master Wang is the Healer working with me this weekend."
"The Price Of Beauty" star was quick to explain that her weekend routine wasn't about slimming down.
"Just so everyone is clear.. this has NOTHING to do with weight!" she continued."It is about understanding my body through hydration and alkalinity."
VIEW THE PHOTOS: A Look Back: Nick Lachey & Jessica Simpson
Copyright 2010 by NBC Universal, Inc. All rights reserved.
This material may not be published, broadcast, rewritten or redistributed.
Related Content from AccessHollywood.com:
VIEW THE PHOTOS: Stars In High-Waisted Jeans
PLAY IT NOW: Jessica Simpson: Operation Smile 'Has Changed My Life'
PLAY IT NOW: Jessica Simpson Clears Up The Lock Chop Confusion
More from Access: [ Jessica Simpson Twitter Reality TV ]
Copyright NBCAH - Access Hollywood