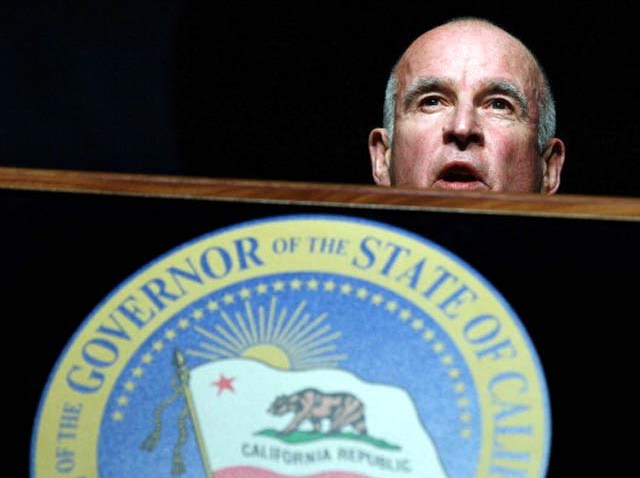 Don't get between Gov. Jerry Brown and the sun. You might get crushed.
That was the most provocative message that came out of Brown's public appearances Monday in Los Angeles.
The governor -- after six months of banging his head against a wall of Republican opposition to his budget plans -- made plain that he is itching to take action.
Speaking at a UCLA conference on energy, Brown pledged to "crush" opposition to legislation that requires the state to ramp up its use of renewable energy sources by the end of the decade.
To that end, Brown's administration also intervened in federal court against a legal effort to slow the development of the 370-megawatt Ivanapah solar project in the Mojave.
Brown, unbound by the budget talks that concluded in June, was expansive in his rhetoric at UCLA and in a later appearance at Los Angeles City College, where he signed legislation making undocumented immigrants eligible for certain college scholarships.
At UCLA, he waxed about how other countries -- including China and Scandinavia -- are able to do more planning because they give their elected officials more executive authority.
On solar energy, Brown said he wanted to centralize decision-making so that local officials aren't able to slow or block the development of renewable resources.
In signing the immigration and scholarship legislation, he pledged to back similar bills and lead a fight for more revenues to invest in younger Californians