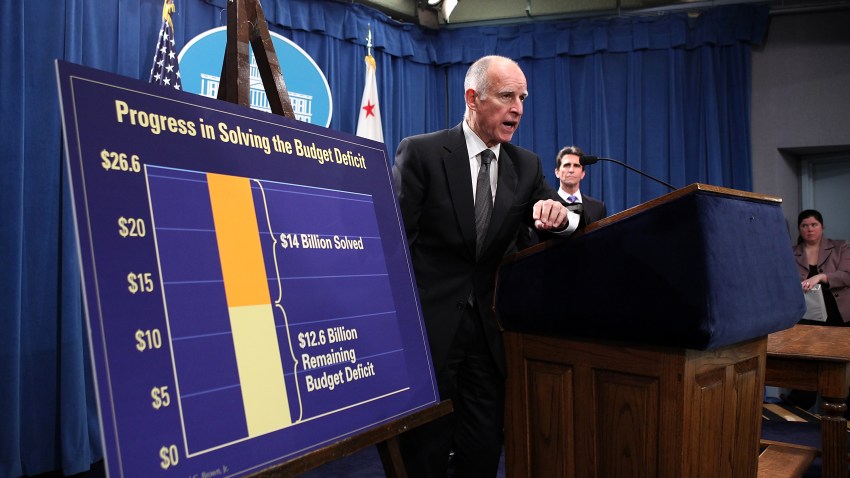 To: Gov. Brown
From: Prop Zero
Re: it's not too late to change your mind.
Your ballot initiative to raise income and sales taxes temporarily had a bad week, because of your budget. This is the fault of the non-partisan legislative analyst, which made two big points about your tax plan, both of which are likely to embed themselves in the thinking of California.
The first is that the revenues you expect from your tax plans may well be less than the $6.9 billion you predicted. That's not fatal in and of itself -- after all, the LAO is saying that your tax plan will take fewer dollars out of the pockets of Californians. But it's problematic when combined with the LAO's other finding that your tax increase won't prevent cuts to schools.
That effectively changes the argument that could be made for the taxes previously, which might have been a winning argument. Either raise these taxes or the schools get cut. But now, if the schools are going to be cut anyway (along with other important services for the children), why am I raising taxes on myself again?
There's an honest, logical answer to that question: Californians should raise taxes on themselves because schools and higher education will be cut even more than they otherwise would be without the taxes.
Of course, in saying that, you and your supporters will be effectively offering the following deal: We Californians pay more, and get less. (Just not as much less).
It's hard to see how such an argument could be a winner.