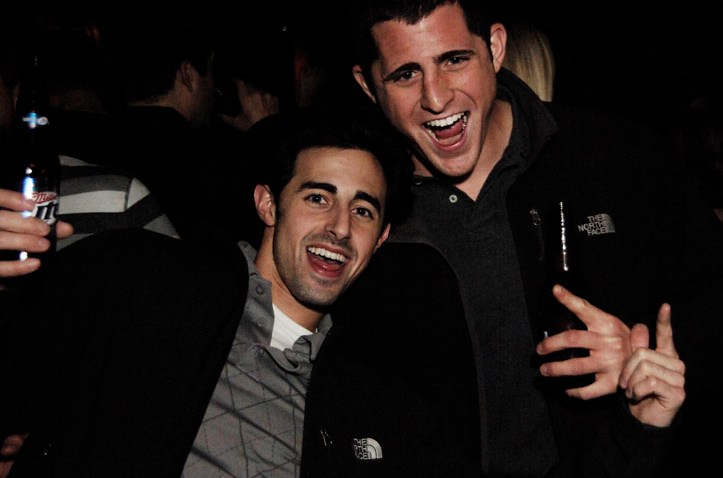 Jennifer Lawrence and Nicholas Hoult fell in love on the set of "X-Men: First Class," but since then, they haven't seen much of each other. Lawrence kept busy filming movies like "Silver Linings Playbook" and "The Hunger Games: Catching Fire," while Hoult shot "Jack the Giant Slayer" and "Warm Bodies." Though their schedules often keep them apart for long stretches, Lawrence wouldn't have it any other way.
"When we're busy, we agree to mutually ignore each other. Not completely, but neither of us gets mad when the other doesn't text back or call," the actress, 23, says of the actor, 24, in the June issue of Marie Claire. "Life's super busy. Obviously you know what they're doing, and you trust them."
Tabloids have falsely claimed that the "X-Men: Days of Future Past" stars are nearing an engagement, but Lawrence likes taking things slow. "We're so young that it would almost be like if we lived in the same city, what would happen? We'd be living together," she tells the magazine. "At least this way he's in the same boat as I am: We can go out and have our own lives and know that we have each other."
VIDEO: Does Jennifer Lawrence Google herself?
It's because of that confidence that Lawrence is able to laugh off rumors that she's jealous of "Twilight's" Kristen Stewart, who is co-starring with Hoult in the upcoming movie "Equals." "There was something in a magazine, and I was like 'Oh, my God, that's hilarious,' because Kristen and I are friends," the actress says. "I actually texted her a picture of it and was like, 'Just so you know, this is absolutely true.'"
Like her "X-Men" character Mystique, Lawrence says, "I can definitely relate to feeling like every teenager who wishes they could be anything but what they are right now. That was definitely something that rang true...? And I guess I can understand what it would feel like to have a crush on Nicholas Hoult!"
Asked what she finds attractive in a man, she says, "Looks can go pretty far. Nobody can deny a beautiful face. Fortunately, I have one." Wait, what?! "Oh, no! I mean my boyfriend! I didn't mean my face! Oh, my God!" she says, laughing. "I meant I'm with somebody who has a beautiful face." Beauty isn't everything, Lawrence points out. "Humor and intelligence are key. Looks fade very quickly. I love a unique mind," the actress reveals. "Somebody who's his own person."
Asked if she's ever gotten freaky with Hoult on the set of "X-Men," Lawrence laughs and says, "No comment." Then, with a slightly devilish look on her face, the movie star implies that it has happened before. "It's complicated to explain touch-ups when you come back from lunch...?" she teases.
One of the things that Hoult loves most about Lawrence is her self-deprecating sense of humor. The actress' "anything goes" attitude has won over millions of fans, too, but Lawrence knows it won't last a lifetime. When she tripped up the stairs at the Academy Awards in 2013, for example, she was mortified. "Nobody can stay beloved forever. I never believed it, the whole time. I was like, just wait: People are going to get sick of me. My picture is everywhere, my interviews are everywhere," she says.
"I'm way too annoying because I get on red carpets and I'm really hyper, most likely because I've been franking, and I can't not photobomb somebody if it's a good opportunity," she says. "But it's something I always tell myself: 'You need to calm the f--k down. You don't want to constantly be a GIF.'"
PHOTOS: Jennifer Lawrence's famous fans
Lawrence mostly avoids the internet, but she makes an exception once a month to Google herself. "I'll be PMSing and just in the mood for a cry," she says. "In fact, the first thing I'm doing after I leave this interview is Googling 'Jennifer Lawrence backlash.'" She's not on Twitter, saying, "My boyfriend is. I sometimes come up with things that I think he needs to tweet, like 'Let the panda bears die'--you know, just to f--k with people--and he's just like, 'No.' He never supports my ideas on his Twitter."
Unfortunately, Lawrene did became a GIF when she tripped over a cone at the Oscars in 2014. Critics (including Jared Leto) wondered if her red carpet snafus were premeditated in order to make her seem more likeable--an assessment that Lawrence laughingly denies. "I'm trying to do the right thing, waving to the fans, trying to be nice, and there's a traffic cone. The second I hit it, I was laughing, but on the inside I was like, 'You're f--ked. They're totally going to think this is an act.' If I were Jared Leto, I would completely agree. But trust me, if I was going to plan it, I would have done it at the Golden Globes or the SAGs. I would have never done it at two Oscars in a row. I watch 'Homeland'--I'm craftier than that! Honestly, I'm just doing my best," she tells Marie Claire. "But if people want to start the backlash, I'm the captain of that team. As much as you hate me, I'm 10 steps ahead of you."
Copyright E! Online