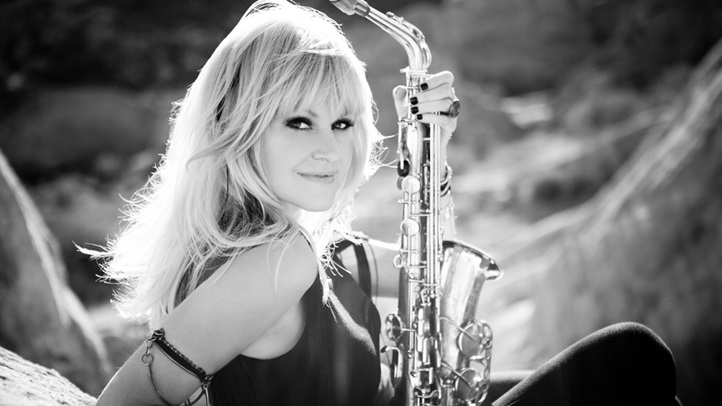 ISLAND HOME OF SMOOTH JAZZ: Music styles boast many birthplaces, with a number of genres claiming three or four cities as early places they put down roots. Still other tune types find later homes in locations that make a lovely match with their particular sensibilities and vibe. We can all probably name a few major branches of music and the cities where they started -- jazz and New Orleans, country and Nashville, psychedelia and San Francisco, grunge and Seattle. Smooth jazz, too, is much associated with a place, and it is one that fits its wave-flow sound, its sky-big rises and dips, and sax notes as long as an ocean vista. It's Catalina Island, where JazzTrax, "the Longest Running Smooth Jazz Festival in the World," has made a home since 1987. Fine fits between culture and setting don't come, well, smoother, and the Casino Building's long, long history of big band and jazzy notes very much lend to the location-musical form love. JazzTrax is set to spread out again, note by note, over two long fall weekends, with several of smooth jazz's superstars set to ferry over.
THE MUSICIANS INCLUDE... Cool composer (and cool keyboardist) Keiko Matsui, the power-performance Dirty Dozen Brass Band, and saxophone Greats, capital G, like Dave Koz, David Sanborn, and Mindi Abair. Yep, it is worth nothing that the fest has gone from three weekends to two, which is a big change, but there are still hotel packages related to the fest, plenty of fans to socialize with (being on an island sort of helps put the hobnobbing in high gear), and the 1929 Avalon Ballroom to enjoy. Are you picturing yourself swaying out to the balcony, the one that overlooks the harbor, as the smoothest sax or old-school swing-rhythm plays from the stage? Yep, it is the perfect match-up of place and style. If only every genre, as it grew and changed and took on new meaning and new musical icons, could find a setting that matched as easily and perfectly as a shiny trumpet slides into a velvet-lined case.
THE 28TH ANNUAL CATALINA ISLAND JAZZTRAX FESTIVAL... plays from Oct. 9 through 12 and Oct. 16 through 19.
Copyright FREEL - NBC Local Media