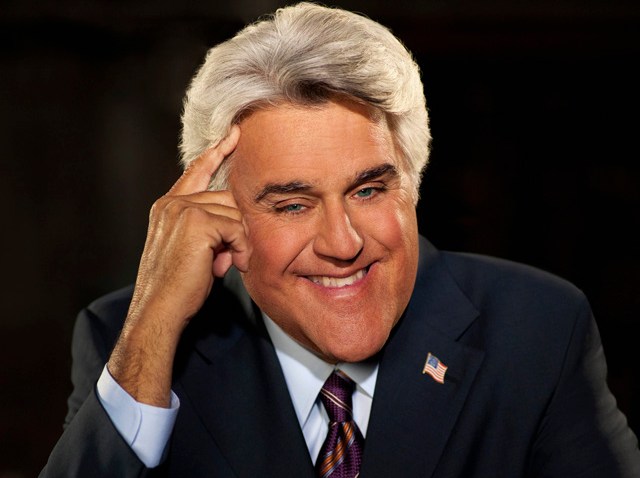 Jay Leno, amid all the hoopla surrounding his move to prime time Monday, has stuck to a simple mantra: "It's only a comedy show."

The response is vintage Leno – shrugging off any air of self-importance, and promising nothing more than some laughs.

But "The Jay Leno Show," a bold experiment that will bring the basic "Tonight Show" formula to 10 p.m., five days a week, represents more than just the latest gig for the hardest working comic in show biz.

For Leno, the program marks a chance to stake out uncharted territory, and likely will determine his legacy as either a prime-time pioneer or one of the last of the big time late-night hosts.

Leno spent the final 15 years of his 17-year "Tonight Show" reign as the ratings king. But in the pop-culture history books and in the eyes of those old enough to remember, he'll never match Johnny Carson. And in the estimation of many critics, he'll never measure up to David Letterman, whose edgier style influenced a generation of late-night hosts.

Even with Leno officially removed from the late-night scrum, the rivalry with Letterman is still playing out, at least in the media. The latest Time magazine cover declares, "Jay Leno Is the Future of TV. Seriously!" Letterman, meanwhile, is on the cover of New York magazine, which asks, "Leno who?"

Leno is 59, has oodles of money he doesn't spend much of, save for his vintage-car habit, and he could easily retire or just play Vegas for the rest of his life. But Leno, nudged out of the "Tonight Show" show by NBC suits betting the late-night future on Conan O'Brien drawing a younger audience, is a man with something to prove.

In some ways, Leno has a tougher job than when he replaced Carson. The television landscape has changed irreparably since he first sat behind Johnny's desk. The older portion of Leno's demographic is the last generation that grew up circling listings in TV Guide, an audience for whom watching a favorite TV show means a time and a date. That quaint approach has been rendered just about obsolete by DVRs and Hulu.

In addition, his core audience encompasses many folks whose viewing habits already include watching scripted dramas or the news from 10 p.m. to 11 p.m. It's unclear whether those routines will bend to the lure of an earlier Leno show.

Leno calls himself a "big tent" guy, which he demonstrated by hosting a successful TV show aimed at a mass audience in an increasingly niche-driven era. But it's far from certain how large a crowd he'll draw in prime time.

He's making some smart moves, though – keeping old bandleader (Kevin Eubanks), along with some familiar bits (the "Jaywalking" and "Headlines" gags) while injecting some new blood. D.L. Hughley will lead a band of comic correspondents – ala "The Daily Show," though likely sans the irreverence – that could generate video segments worth watching in office the next morning.

Monday's guest lineup – Jerry Seinfeld, Rihanna, Jay-Z and Kanye West – reflects an attempt to cross generational lines. The first week's guests range from Miley Cyrus to Tom Cruise.

Leno faces a challenge that goes far beyond putting on a good show. But given the drive that helped him outmaneuver Letterman for Carson's job, his proven appeal to a wide audience and his expert comic timing – even if the jokes are more clever than biting – it would be a big mistake to underestimate Jay Leno.

"The Jay Leno Show" may be "only a comedy show," but Leno ultimately may be the one enjoying the last laugh.
Hester is founding director of the award-winning, multi-media NYCity News Service at the City University of New York Graduate School of Journalism. He is the former City Editor of the New York Daily News, where he started as a reporter in 1992. Follow him on Twitter.
Copyright FREEL - NBC Local Media