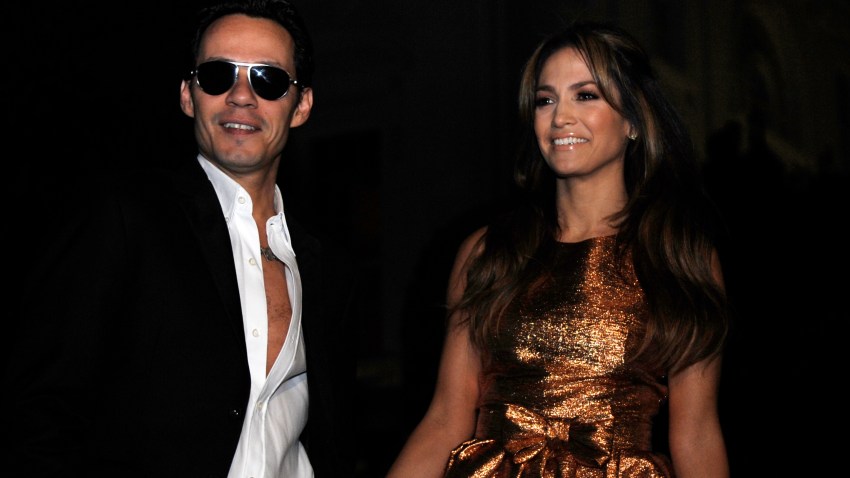 Dolphins co-owners Marc Anthony and wife Jennifer Lopez like to feel protected even when they are flying the friendly skies.
Too bad for one flight attendant, their choice of traveling companion is a vicious German Shepherd named Floyd.
Lopez and Anthony are being sued in New York by a flight attendant who was nearly attacked by Floyd in 2006, according to the New York Daily News.
Lisa Wilson sustained a serious back injury after being knocked to the ground by Floyd while she was carrying some sharp eating utensils toward the star couple.
Floyd didn't take too kindly to the objects and his military training kicked in and he lunged to protect his masters. In court papers, a vet psychologist concluded that Floyd should have been taken to counseling by Anthony, who knew about the dog's military past.
"It is clear to me that Floyd, Mr. Anthony's personal protection dog, behaved inappropriately, aggressively and in a manner that consistently endangered humans," Dr. Karen Overall wrote in her report.
It's a good thing angry dogs aren't allowed in Land Shark Stadium.
People, including Anthony's daughter, had been warned in the past by Anthony not to stare the dog in the eye or make any sudden movements. That doesn't sound like a family pet to us, but we'll leave that conclusion to the professionals.
Wilson is asking for an undisclosed amount in damages.
For future references, maybe J-Lo should look into getting one of those cute little dogs that most divas carry around in their purse.
Sure, they are light on bite, but they will keep you out of court.