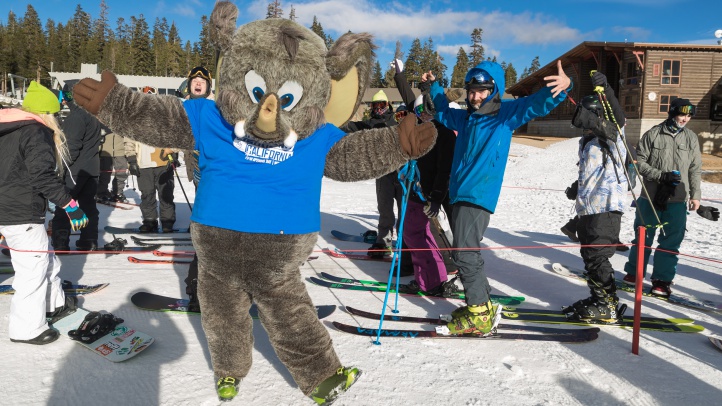 SUMMER'S TOASTY AFTERNOONS... haven't quite left the room just yet, and the official start of winter is still several weeks away. And yet? Sweaters are popping up in department store windows, radio is flirting with the occasional carol, and the grocery store is starting to carry all of the fancy cocoa drinks. That must mean ski season is here, at least at one of the best-known destinations for riding, schussing, and basking in all that is Woolly and wonderful. It's Mammoth Mountain we speak of, and, as is tradition, the Eastern Sierra slope spot is sending the first chair through the banner and up the big hill before the first third of November has even wrapped. That's right...
OPENING DAY IS HERE: And as is the Woolly way of things at Mammoth, a certain woolly mammoth mascot will make an appearance, as will plenty of people gripping poles and rocking the moisture-deflecting wear. The Saturday, Nov. 9 event includes the annual beer toast, some rocking tunes, and that all-essential après bash at 53 Kitchen & Cocktails in The Village. There's a convivial feeling in the frosty air, air that will soon be made even frostier as those major mountain storms begin to roll in and drop prodigious amounts of flakes. So you didn't make Opening Day for 2019? There's still...
PLENTY TO ANTICIPATE, including Snowcat tours, naturalist-led tours, Thanksgiving dinners, and the festive tree lighting in the Village on the day after Thanksgiving.
Copyright F