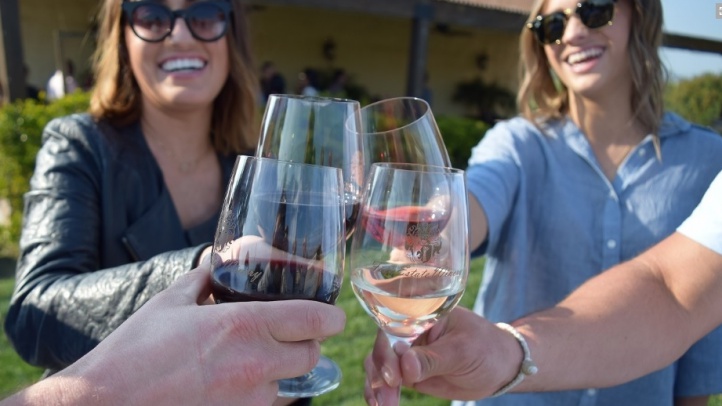 A CALIFORNIA CHRISTMAS? A Golden State Hanukkah? Digging into the delights of a West Coast December? Ask anybody to interpret what these ideas might mean, and they could come up with a host of correct answers, from decorated palm trees to special meals at or near the beach. Californians do have a quirky and heartfelt way of putting their own sunshiny spin on the end-of-the-year celebrations, with one tasty, 21+ tradition popping up in wine countries all over the state. The "21+" part of that clue, as well as the "wine countries" reference, tells you that we're about to talk about trails here, specifically wine trails, those open-year-round places that spotlight a geo-grouping of area wineries. And while passport programs and other special events flourish around the calendar, the...
HOLIDAY HAPPENINGS... are a November-into-December delight. And one of the delightful vino-amazing places, the Madera Wine Trail, will get things going, Gold Country-style, well ahead of Thanksgiving. The Holiday Spirit Weekend, in fact, will flower on Saturday, Nov. 10 and Sunday, Nov. 11, giving those who wend along the trail a chance to stock up on a few good bottles before Thanksgiving dinner. As is the lovely way with seasonal to-dos on various wine trails, look for food and happenings that are festive and bright, as well as chances to shop and stop for some live tunes while sipping a marvelous Madera vintage. Your ticket, ahead of time, is $25, and your designated driver? Completely free, so invite your best buddy to soak in the seasonal splendor.
DETAILS? Find the golden goings-on of this sublime slice of Gold Country now, as the holiday-themed to-dos begin to flower, like so many Christmas bulbs, along California's great wine trails.
Copyright FREEL - NBC Local Media