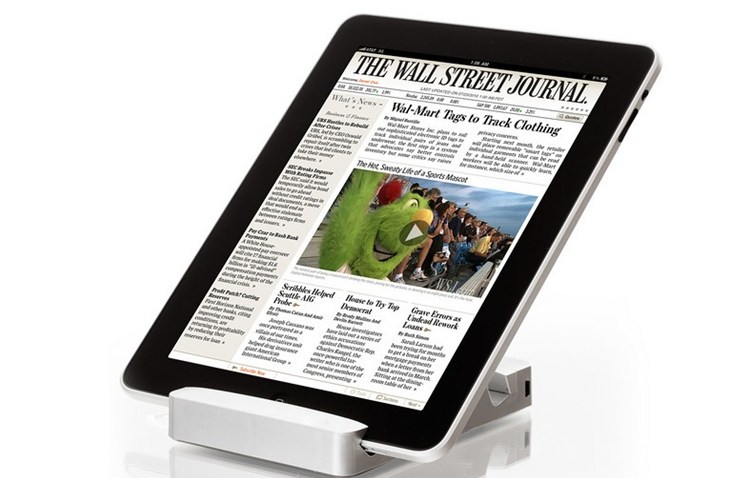 While this might not be much of an item, it's found its way around the webbernets today, and even made its way into a Reuters story.
A Reuters eyewitness saw what appeared to be a working model of the next iPad with a front-facing camera at the top edge of the glass screen at a press conference to mark the debut of News Corp's Daily online paper in New York on Wednesday.
A source with knowledge of the device confirmed its existence, adding that the final release model could have other features. News Corp and Apple declined to comment.
With such expertise as "a Reuters eyewitness" and a "source with knowledge" confirming its existence, it won't be long now before we see those silly old iPad 1's popping up for dirt cheap on eBay.

The new iPad is expected to be announced in the upcoming months.