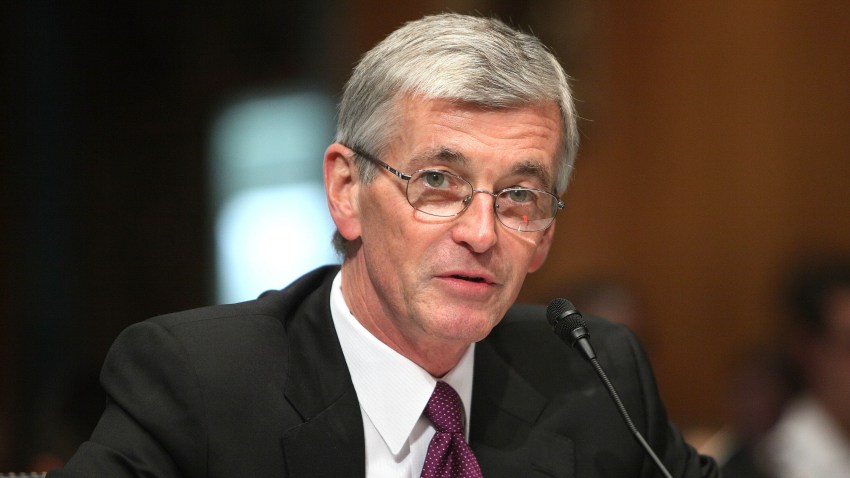 Republicans are hoping to make major inroads in the midterm elections, and an obscure House race in upstate new York may offer an enlightening preview.
There's usually a greater focus on elections following a presidential contest, as the party out of power seeks to make them a referendum on the new man in the White House. Who can forget the elections that followed Bill Clinton's 1992 victory, when Republicans in quick succession won a late November '92 run-off in the Georgia Senate race, followed by gubernatorial races in New Jersey and Virginia and then swept the 1994 midterms with their "Contract with America" juggernaut.
This year, the same governorships are once again up for grabs, and there is a lone special election for New York's 23rd district seat, opened up when President Obama appointed Rep. John McHugh (R-NY) secretary of the Army. It's traditionally been a strongly Republican district, and the GOP considers it critical to holding serve. Yet, Obama carried the 23rd by 5 percentage points, and Republican infighting could hand the Democrats, and candidate Bill Owens, a gift.
National Republicans organizations and most of the local establishment have rallied around the official nominee of the party, Assemblywoman Dierdre ("Dede") Scozzafava. But Scozzafava is too liberal for a core block of conservative voters, having broken with her party on such high-profile issues as same-sex marriage, greenhouse gas emissions and sex education. In the past she's won the backing of the Working Families Party, an offshoot of the controversial ACORN community organizing group.
Dissatisfaction with Scozzafava's conservative credentials has opened the door for businessman Doug Hoffman to run on the Conservative Party line, which is dividing Republican support to Owens' benefit:
Democrats see an opening in the traditionally Republican district because Scozzafava and Hoffman are splitting the conservative vote. An Oct. 15 survey by Siena College showed Owens with 33 percent, Scozzafava with 29 percent and Hoffman with 23 percent. The poll of 617 likely voters had a margin of error of plus or minus 3.9 percentage points.

Conservative groups such as The Club for Growth have endorsed Hoffman. Former House Speaker Newt Gingrich endorsed Scozzafava last week, in a move apparently aimed as shoring up the Republican's support among conservatives.
Establishment Republicans maintain Scozzafava is more electable in a big blue state. Conservatives counter that Hoffman is the kind of true-believer the GOP should be recruiting as a candidate. Conservative columnist Michelle Malkin wrote a devastating takedown of Scozzafava that doubled as an attack on the establishment GOP.
If Owens wins, expect classic recriminations between the GOP and its right-wing core. The party leadership will declare the base immature and irresponsible. The base will call the party structure unprincipled and lacking integrity.
The Democrats will simply gloat that a long-standing GOP stronghold has now embraced Obama policies, and tout the special election as a harbinger of things to come in next year's midterm elections.
New York writer Robert A. George blogs at Ragged Thots. Follow him on Twitter.