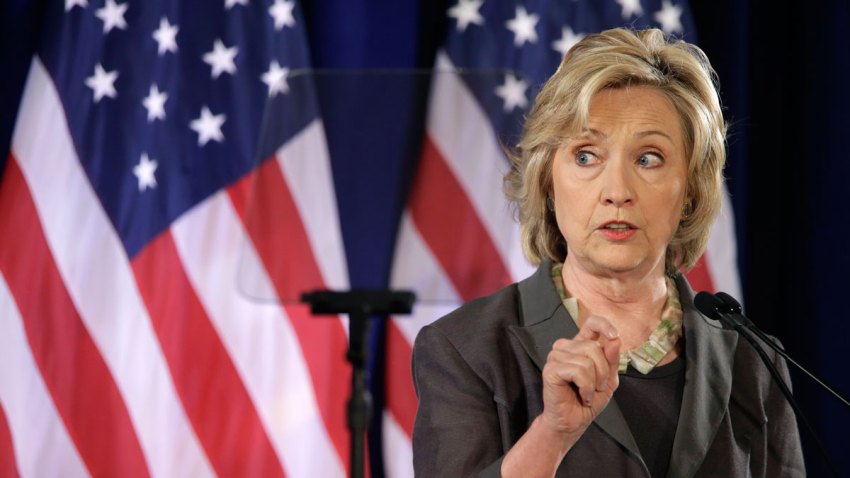 Hillary Clinton is confident that no emails marked as classified entered her personal account while she was secretary of state.
"I did not receive anything that was marked as classified," Clinton told reporters after a campaign even in Winterset, Iowa.
The Department of Justice has been asked by two inspectors general to investigate whether classified information was mishandled in relation to Clinton's use of a private email account.
The Democratic presidential candidate said "there was a disagreement between various agencies" as to whether four emails in question should have been classified at the time they were sent.