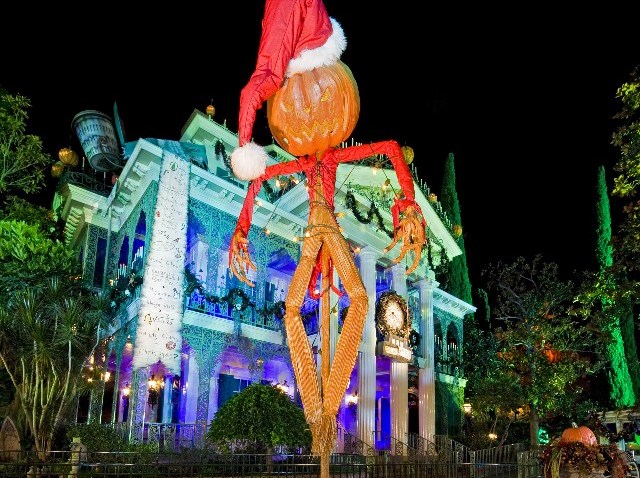 The first out of the gate -- and we're talking about the tall, creaky gates around a certain mansion in New Orleans Square -- with the SoCal scare-tivies for the 2010 Halloween season is Disneyland, which is kicking off its eerie to-dos on Friday, Sept. 17.
Returning to Disneyland's annual Halloween Time is the uber-ever-so-popular Tim Burton's "A Nightmare Before Christmas"-themed Haunted Mansion. But even if that's a bit too skeleton-y for you, there will be other goings-on. Like a chance to spot a famous Disney villain, or several, over by "it's a small world." (Cruella de Vil always makes for a divine photo op.)
And the specially ticketed Mickey's Halloween Parties are set for Tuesday and Friday nights in October. Think about it. Trick-or-treating at Disneyland. It's like a kid's big ice-cream-swirled dream scooped on top of another big ice-cream swirled dream, and covered in chocolate sprinkles and mouse-shaped laughter.
There will also be a Mickey's Halloween Party on Sunday, Oct. 31. (The parties start Oct. 1)
For thrillsters, Space Mountain is becoming Ghost Galaxy. Rancho del Zocalo in Frontierland is honoring Day of the Dead with decorations. And for the Main-Street-strollers out there, the park's doing up the windows with all sorts of pumpkinry.
Copyright FREEL - NBC Local Media