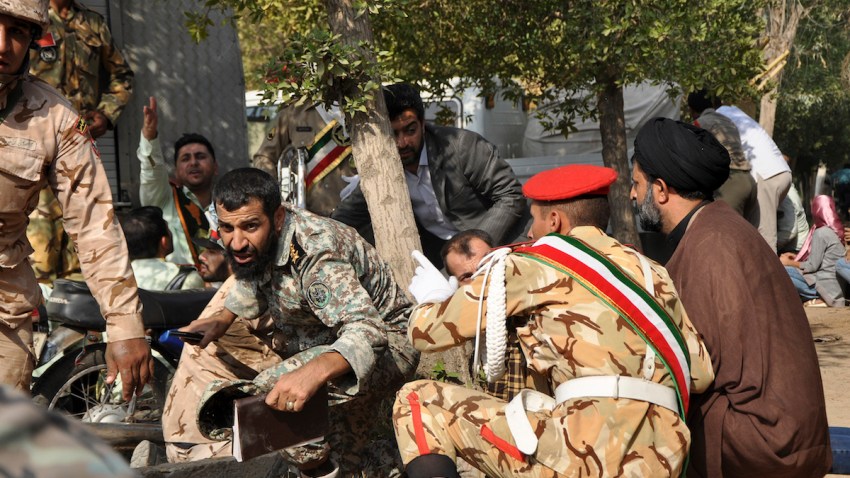 NBC News reports gunmen attacked an annual Iranian military parade Saturday in the country's oil-rich southwest, killing at least 24 people and injuring more than 53 others, the deputy governor of the Khuzestan province said.
At least eight of those killed were members of the country's elite Revolutionary Guard, local media reported.
Foreign Minister Javad Zarif vowed Iran would "respond swiftly and decisively" to the attack, which he said claimed the lives of children and journalists.
"Iran holds regional terror sponsors and their US masters accountable," he said on Twitter.