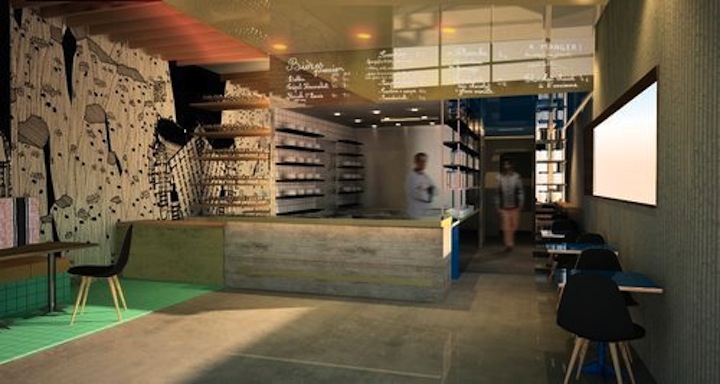 WASHINGTON D.C.
New York Avenue Beach Bar
Opening: Mid May
645 New York Ave. NW, Washington, DC
This soon-to-be hot spot is going to steal the hearts of every beach lover in the tristate area. The multiple bars will be laid out on top of nearly 80 tons of sand and furnished with patio decor including lounge chairs and picnic tables. Customers are welcome to lounge or get rowdy with a selection of cheap beer and rum punch. The owners have signed a deal with a food truck to pull right into the bar to serve only the best and greasiest food drinkers tend to crave. Sounds like heaven on earth to me.
PHILADELPHIA
Bainbridge Street Barrel House
Opening: Labor Day Weekend
625 Bainbridge St., Philadelphia, PA
Mario Fetfatzes of the Bella Vista Beer Distributors family has begun renovating a three-story vacant corner building on Sixth and Bainbridge streets. Fetfatzes' big plans for the space include a 30-tap system of unique beers, whisky and wine.
LOS ANGELES
Superba Snack Bar
Opening: Early June
533 Rose Ave., Venice, CA
Top chef extraordinaire Jason Neroni has partnered with Paul Hibler on several projects but most recently hitting the press is Superba Snack Bar, a "pastaria" that is sure to be bursting with flavor and style.
MIAMI
JugoFresh
Opened: Late March
1935 West Ave., Miami Beach, FL
This 1,800-square-foot juice bar offers more than 28 "alive" juices made from fresh, preservative-free fruits and vegetables such as the Spicy Pie, Root Chakra and the Total S.C.A.M., which contains maca (a natural stimulant). Founder Matthew Sherman has been a holistic life coach and has supplied South Beach with his own unique cleanses.
Malcolm's
Opened: March 30
2842 South Ocean Blvd., Palm Beach, FL
Malcolm's replaces the Bernstein project, owned by Omphoy Ocean Resort. Chef Michael Wurster, an alum of Le Cirque and Lutece, will offer fresh Florida cuisine along the lines of sea urchin custard with lobster royale and caviar. The menu will offer two options—a five-course meal or a nine-course meal—so come hungry.
HOUSTON
H-Town Streats
Available: April 25- May 5
Various locations, Houston, TX
From April 25 to May 5 this globally inspired Houston food truck will serve one free bizarre taco concoction to each customer. Delicacies includes grilled shark, fried alligator, crickets and scorpions inside a taco shell (what!?). Wonder why anyone would put such despicable meats and insects into a taco? There really isn't a reason, just bragging rights that you ate alligator.
Copyright LXTVN - LXTV