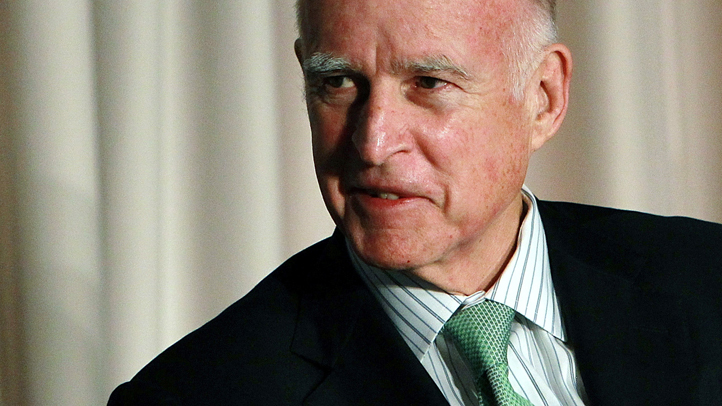 If it sounds like Jerry Brown on the phone this weekend, well, he probably is.
No, the governor, who turns 74 on Saturday, isn't spending his birthday actually calling up voters. But he has recorded a pitch for his tax initiative.
"We have to save our schools and stop even deeper cuts to public safety," the recording says. "You'll get a petition in the mail very soon. Please sign it, and return that petition."
The call campaign is bankrolled by the California Democratic Party, and reflects the tight timetable the governor and his team face in qualifying his latest measure for the November ballot.
Brown recently abandoned his original initiative, which had already gathered thousands of signatures. His latest version teams up with the California Federation of Teachers, and seeks to raise the sales tax by a quarter cent while placing a higher tax rate on the state's wealthiest citizens.
Team Brown only has about a month to collect 800-thousand valid voter signatures. To account for duplication and other errors, they'll have to realistically collect about a million signatures.
Without successful passage of the measure in November, Brown has warned that schools will face deep spending cuts next year.
Send us your thoughts via Twitter @PropZero or add your comment to our Facebook page.