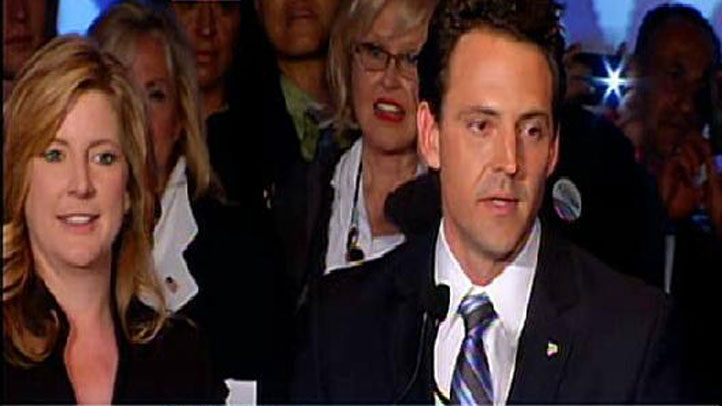 Bruce McPherson has pulled a Nathan Fletcher.
In the midst of his run for a seat on the Santa Cruz County Board of Supervisors, McPherson -- a former state legislator and lieutenant governor -- has left the Republican Party. The move resembles Assemblyman Nathan Fletcher's departure from the GOP during his recent campaign for San Diego mayor.
Both men said they were independent-minded people who were uncomfortable with the harsh partisanship of the party. That may be true, but both moves looked like political strategies for the races they were running in.
Both were seeking local government posts in coastal California counties -- where it helps to be a blue Democrat, and where being a Republican can limit one's ability to win a majority. In both McPherson's case and Fletcher's case, there's more than a bit of brand protection in the movement; each man wanted to distance himself from the GOP brand.
The bad news for McPherson is that Fletcher lost, missing the ongoing runoff for San Diego mayor (though Fletcher did gain in the polls after the change). McPherson's position is stronger -- he nearly won a majority in the first round of voting -- but leaving the party is a risk. It may cost him the votes of Republicans, while it's unclear how much more warmly liberal Santa Cruz residents will feel towards a former Republican as opposed to a current Republican.
One final point: in California government, local races are officially non-partisan. You won't see party labels on the ballot. But they still matter. Which is why this new standard operating procedure -- leave the Republican Party if you plan to run for local office on the coast -- remains a political risk.
Follow NBCLA for the latest LA news, events and entertainment: iPhone/iPad App | Facebook | Twitter | Google+ | Instagram | RSS | Text Alerts | Email Alerts