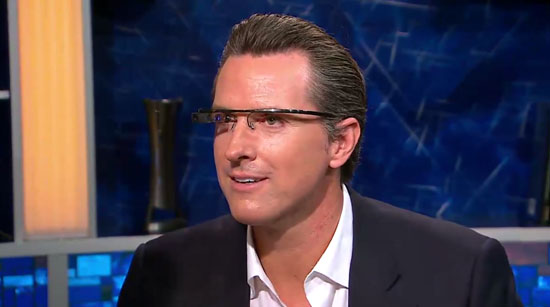 He's still testing it out. In public, on the subway.

Google's famous future product prototype "Google Glass" -- the glasses with a heads-up display and powerful portable computing, right at the tips of your eyes -- was out in sight in New York City recently, with Google co-founder Sergey Brin sporting the specs for a ride on the downtown-bound No. 3 train, according to reports.

Brooklyn's Noah Zerkin is credited for the scoop and accompanying pic, snapped after he had a "brief conversation" with Brin, according to SiliconBeat.com.

"Nice guy," he tweeted.

Google Glass is "wearable computing," the news source noted, and is still in the planning stages despite a splashy worldwide introduction last year when skydivers wearing the specs used the incorporated video camera to shoot a live feed of their descent from a blimp to a tech conference, the news source reported.

Copyright FREEL - NBC Local Media