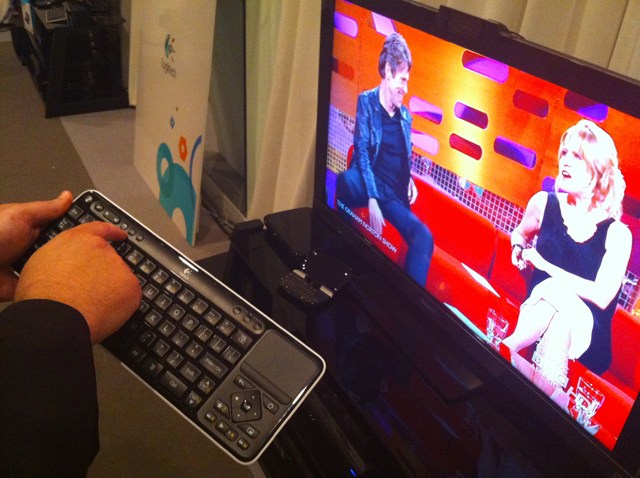 Google has decided to kill off its struggling Google TV and rebrand it as Android TV, according to a report.
The move is seen by some as "part admission that Google TV failed," according to GigaOm. However, Google isn't quitting TV, it's merely rebranding it as Android TV -- after its more successful wireless brand. Google has already readied Android for the home, so extending its brand to television makes sense. It's estimated about 1 million users currently have Google TV.
The news comes from an unnamed source with Google not confirming the rebranding, but Google partners have started using "Android TV" to refer to the devices. Sony didn't use the Google TV brand when advertising its Bravia TV stick based on it. Other manufacturers have also left off the name but offered "Google services" for the television.
The rebranding isn't simply a name change, either. The three-year-old platform was stuck in Android 3.2, but now the upgrade will bring it to 4.2 so developers can run Android apps on TV. Google also is releasing Android KitKat, or 4.4, soon and the switch to 4.2 would make it easier to upgrade TV to newer Android versions.
Chromecast, Google's latest dongle that sells for $35 and streams video, music and more to one's television or wireless device, seems to be a success, according to GigaOm. Because of that success, Google no longer has to rely on a branded Google TV, especially one that can't handle the latest version of Android.