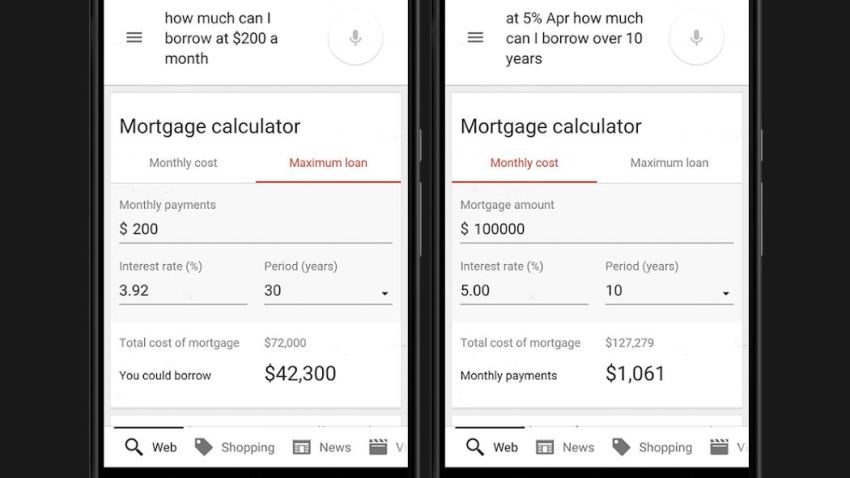 Google now has a mortgage calculator for users who don't want to bother looking up a mortgage site.
Apparently it was created to capture those searching for a mortgage calculator because it shows up in the search results, much as its regular calculator does, according to Search Engine Land. From Google Plus:
Preparing for homeownership just got a bit easier. Starting today you can ask Google things like "How much can I borrow at $200 a month?" or "At 5% APR how much can I borrow over 10 years?" You can even adjust the mortgage amount, interest rate, mortgage period and more to see which financial options fit your needs.
Google's plan is to keep eyeballs on the site, and providing free online tools has been their successful way of doing just that. Its other tools, such as Google's currency converter and Google Translate are also ways to keep people using the search engine and coming back for more.