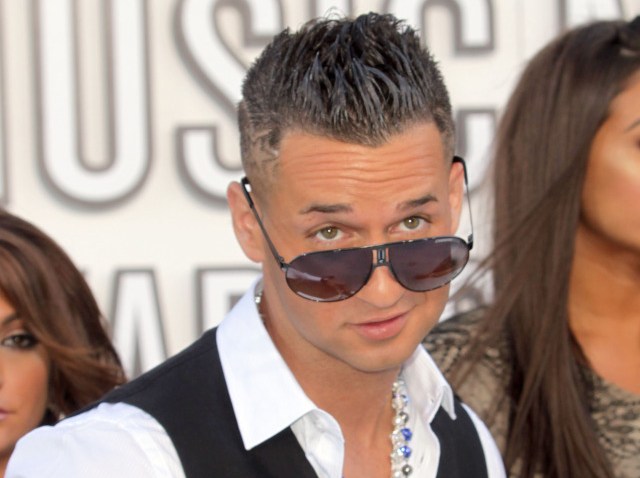 "Jersey Shore's" Mike "The Situation" Sorrentino is done with grenades and smushing with rhinos – reality TV's biggest ladies man is looking to settle down with one special lady!
"I would love to find 'Mrs. Situation,' love to!" the reality star told Access Hollywood Live's Billy Bush and Kit Hoover on Friday.
VIEW THE PHOTOS: The Situation's Abs In Action
"It's really hard right now because, you know, it's hard to distinguish the girls, the good ones from the bad ones," he continued. "But, I guess both aren't bad."
As for his "perfect girl," the former "Dancing with the Stars" contestant has a list of qualities he's looking for.
VIEW THE PHOTOS: The 'Jersey Shore' Cast Hits Miami
"I want a girl that is confident in herself and has her own things going on and is smart and intelligent and generous and sweet and, obviously, attractive as well," he explained. "Hopefully, she can cook. If she can't cook, it's cool, I'll cook, maybe she can clean."
For more with The Situation on Access Hollywood Live, CLICK HERE!
Copyright 2010 by NBC Universal, Inc. All rights reserved.
This material may not be published, broadcast, rewritten or redistributed.
VIEW THE PHOTOS: We Did It All For The 'Snooki'! Hot Shots Of The 'Jersey Shore' Star!
Related Content from AccessHollywood.com:
VIEW THE PHOTOS: GTL For Everyone! Stars Of MTV's 'Jersey Shore'
PLAY IT NOW: Access Hollywood Live: Mike 'The Situation' Sorrentino Reveals Secrets To How You Can 'Get Your Own Situation'
PLAY IT NOW: 'The Situation's' Guide To 'GTL' & More
More from Access: [ Mike 'The Situation' Sorrentino 'Jersey Shore' Billy Bush ]
Copyright NBCAH - Access Hollywood