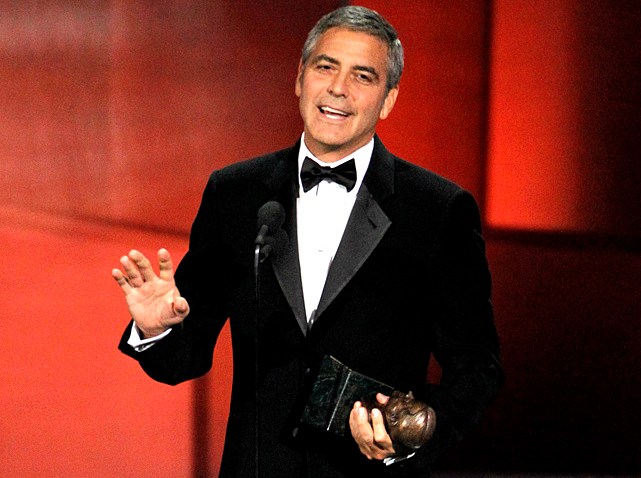 George Clooney loves politics, knows the issues and ... won't be running for office.
The hunky actor, who raised money for New Orleans after Katrina, Haiti after the earthquake and the Sudan amid ethnic strife, told Newsweek he knows he has too many skeletons in his closet to survive a campaign. Not that he sounds sorry about it.
"I didn't live my life in the right way for politics, you know ... I [was with] too many chicks and did too many drugs, and that's the truth," Clooney said in an eight-page article on the actor's humanitarian efforts in the Sudan.
Owning up to past indiscretions would have to come earlier, said Clooney. A rogue determined to clean up his image would have to come clean sooner in life.
"[They] would start from the beginning by saying, 'I did it all. I drank the bong water. Now let's talk about issues.' That's gonna be my campaign slogan: 'I drank the bong water,'" he said.
Clooney said he and socially-minded stars like Bono will continue to use their celebrity clout to sway the media, which he claims has "abdicated" its "responsibility."
"We can't make policy, but we can 'encourage' politicians more than ever before," the actor said. "Bono's model really worked. There is more attention on celebrity than ever before — and there is a use for that besides selling products."
Clooney said he admires several other younger stars for their own interest in helping others in embattled nations.
"A lot of the young actors I see coming up in the industry are not just involved, but knowledgeable on a subject and then sharing that with fans," Clooney said. "No one's just a 'peace activist' anymore — they have a specialty."
Selected Reading: Access Hollywood, Newsweek, IMDb.