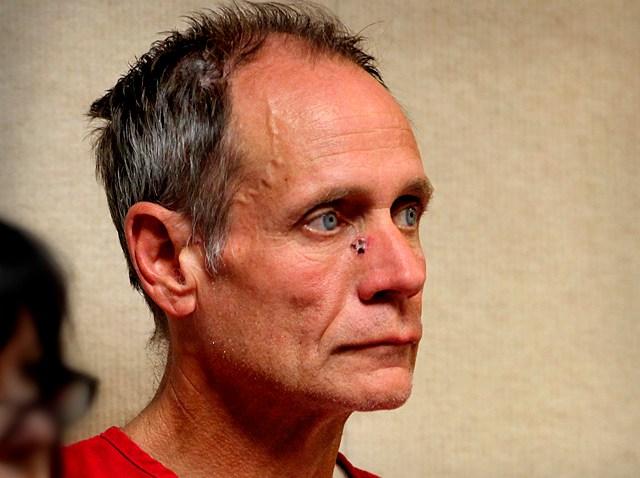 Phillip Garrido, accused of kidnapping an 11-year-old girl in 1991 and imprisoning her in a shed for nearly two years, may have started his spree of sexual crimes as far back as 1972, police said.
Garrido, then 21, gave a 14-year-old girl drugs and then sexually assaulted her multiple times, Antioch Police Lt. Leonard Orman told NBC's The Today Show on Thursday. The victim refused to testify about the incident, and the charges against Garrido were dropped, Orman said.
Officials believe this is the third victim that Garrido has raped in the last 37 years -- and they're looking for more. Garrido and his wife, Nancy, are accused of kidnapping and raping Jaycee Dugard in 1991 and using her as a sex slave her for 18 years. Garrido fathered two of Dugard's children. Dugard and her children were reunited with her family last week.
In 1976, Garrido was convicted of kidnapping and raping Katherine Hall, who says Garrido handcuffed her and imprisoned her in a storage unit for eight hours. She said she thinks Garrido deserves the death penalty and that his time in state prison only made him a smarter criminal.
Hall, who was 26 when she became one of Garrido's victims, calls her attacker dangerous, a liar, and says authorities should never let him out of prison.
"Don't let this happen to anyone else." Hall, who is now 57, said.
His ex-wife, Christine Murphy, described him as "a monster," a sex addict who once tried to gouge her eyes out with a safety pin. Murphy said he would go into a drug-addled rage when she refused to give in to his lust for multiple sex partners.
"It would not surprise me at all if more victims are located," Orman told NBC's "Today" show. All agencies in the county I'm in, Contra Costa, we are all looking at cold cases that we have that this person may be responsible for. We have a long way to go."
In April 1972, Garrido met two teenage girls at the public library in Antioch, Calif., Orman said. He took the two girls on a joy ride around Antioch, then brought him to his house, where they partied in a shed in the backyard and he gave them drugs. Then he took one of them to a nearby motel, where she says he sexually assaulted her multiple times, Orman said.
"It's certainly an indication that this all started early in his life," Orman said.
Garrido, a registered sex offender, held Dugard captive for nearly two decades despite regular visits from parole officers and police.
"We try and identify those (sex offenders) that we think are going to reoffend and pay a lot of attention to those folks," Orman said. "But obviously, the numbers are overwhelming."