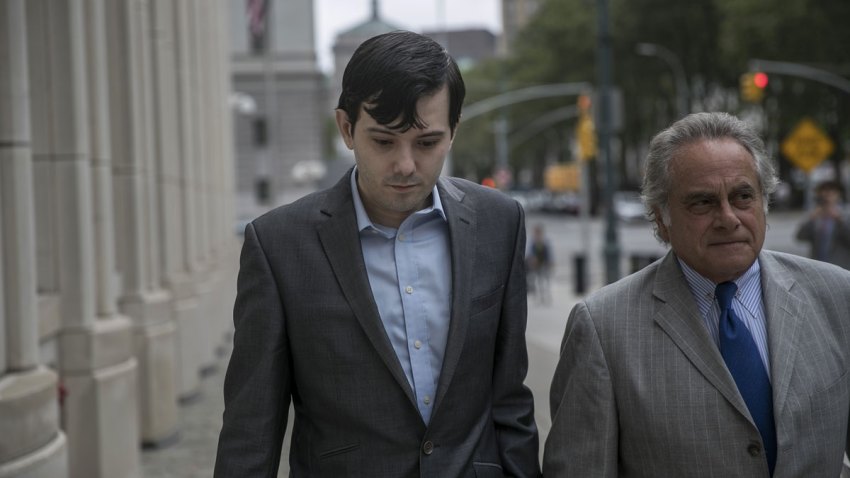 The trial for former pharmaceutical executive Martin Shkreli will take place next June, NBC News reported.
U.S. District Judge Kiyo Matsumoto set the trial date for June 26, 2017 at a hearing Thursday in Brooklyn, New York. Shkreli is accused of looting Retrophin, the pharma company he was heading, of $11 million to pay off investors he was suspected of previously defrauding. He was ousted in 2014, and the company sued him for $65 million in connection with his alleged looting.
Shkreli's lawyer requested to sever the trial from co-defendant and former company lawyer Evan Greebel. Both pleaded not guilty in the case. Matsumoto said if she agreed to try them separately, the second trial will be set for Oct. 2, 2017.
After leaving the courthouse, Shkreli leaned over to his attorney and asked if he could play Pokemon Go.
Shkreli first came to public attention when his company, Turing Pharmaceuticals, hiked the price of a drug used by babies, pregnant women and HIV patients by more than 5,500 percent.