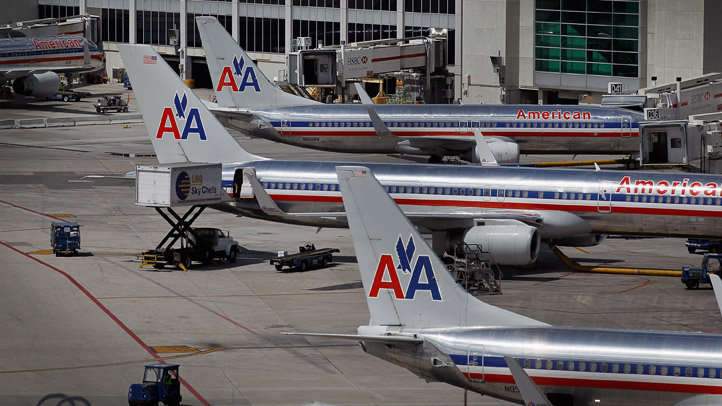 An American Airlines flight to Chicago was forced to make an emergency landing Thursday afternoon after "an odor" was reported on the plane.
American Airlines Flight 3047 was traveling from Sioux Falls, South Dakota to Chicago's O'Hare International Airport but was diverted to Waterloo, Iowa after "an odor was reported in the cabin," American Airlines said in a statement.
The flight had 26 passengers and three crew members onboard.
U.S. & World
A replacement aircraft was expected travel from Chicago to pick up the passengers.
"American Airlines apologizes to the customers for the inconvenience," the airline said in a statement.
Check back for details on this developing story.