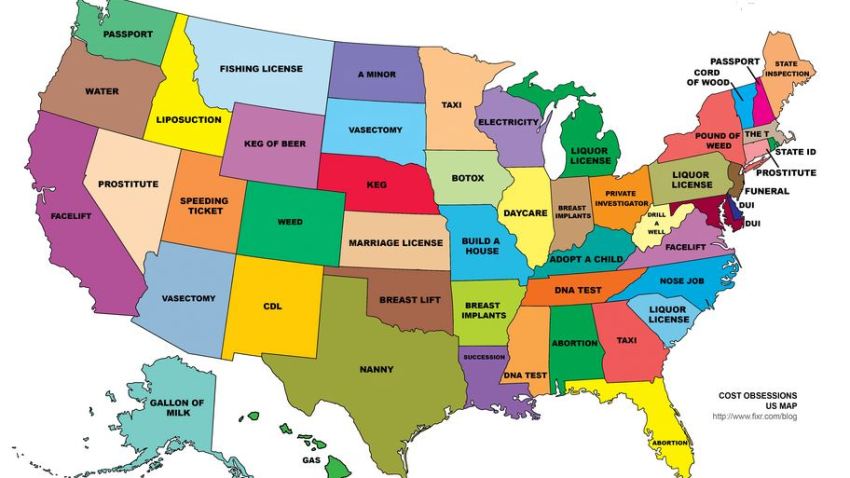 Fixr.com, a cost-estimating site, decided to find the most commonly Googled prices in each state capital and the findings seem to indicate our country is more interested in plastic surgery and licenses than previously thought.
In Sacramento, Calif. and Richmond, Va. most were interested in the price of a facelift, while Boise, Idaho wanted to know about liposuction, Oklahoma City wanted the price of a breast lift and both Indiana and Arkansas state capitals Google a lot about the price of breast implants, according to the map Fixr created. Raleigh, N.C.inquired about the price of nose jobs, while Iowa decided against surgery and instead wanted to know the price for botox.
Both Nevada and Connecticut state capitals seemed interested in the price for a prostitute, while Denver and Albany, New York seemed more concerned about weed -- with Albany wanting to know the price of a pound of weed specifically.
Does this information shed much light on our nation? Maybe, or maybe not. Still, who would have thought that a pressing price concerns in both Phoenix and Pierre, S.D. would be a vasectomy?