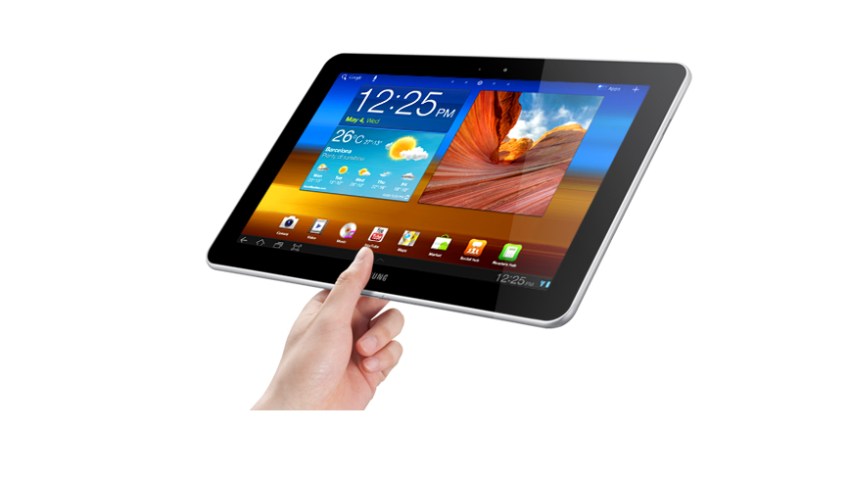 First-class passengers on American Airlines will say good-bye to the carrier's old entertainment system and instead embrace Android tablet computers.
Samsung Mobile announced the decision Monday, saying the airline would deploy 6,000 Galaxy Tab 10.1 computers on a few flights later this year. "Through our agreement with Samsung, American is the first North American airline to offer a branded tablet on board its aircraft," said Virasb Vahidi, American's chief commercial officer.
The tablets will be in premium cabins on transcontinental flights between New York and Los Angeles, New York and San Francisco, Miami and Los Angeles, Boston to Los Angeles and international flights to and from Europe and South America.
We can't say we're surprised that Samsung is the company paired with a major airline. It's been active in pursuing business and enterprise opportunities, and becoming part of thousands of high-end customers' lives for a few hours is some of the best advertising and marketing they can receive.
The announcement also couldn't have come at a better time. Right now the Galaxy Tab 10.1 WiFi edition is available only at the Best Buy Union Square location in New York, but starting Friday it will be available nationwide.
Press only a few days before the new Galaxy Tab has a wide release? Do you think that's a coincidence?